In this week's episode, I delved into great catches, life changing tips, Hollywood giving and, get this . .  the federal government doing some good for a change. I know, it sounds like a work of fiction but it's true. I mean, I wouldn't get used to that kind of behavior in Washington. But it's nice to know that our elected officials have it in them.
And now, your heroes . . .
A purple haze hung over the New Orleans Superdome last Sunday after Kyle Rudolph came down with a rainbow pass from Kirk Cousins in the back of the end zone that ended the Saints season while keeping his team's hopes very much alive. After catching the OT game winner, Rudolph gave his game worn gloves to a 'media member', autographing them first. So when the dude turned around and sold the gloves on eBay for a few hundred bucks, Rudolph was a little bummed out. Until Jason King tweeted the Vikings wide receiver, informing him he was the purchaser of the gloves and that he would donate them to the charity of Rudolph's choice. That's called putting your money where your heart is.
Danielle Franzoni is a recovering addict who wakes up every day with three reasons to stay clean. The mother of three is a server at Thunder Bay River Restaurant in Alpena, Michigan, and as the new year approached, she received a message letting her know she's doing things the right way. This message came in the form of a tip from a couple she'd been serving. In keeping with the year to come, they left her a $2,020.00 tip. She says "Things like this don't happen to people like me,". But lemme tell you, when people like Danielle happen to things like this? It's like the world is singing in perfect harmony.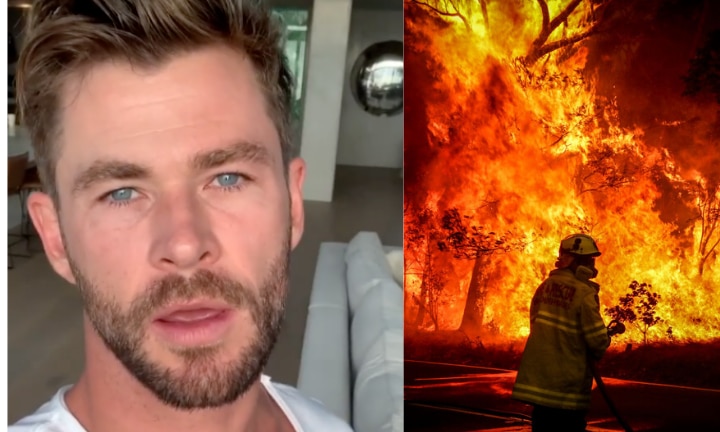 Chris Hemsworth ain't just another pretty face. The actor known as Thor to Marvel fans just so happens to be a superhero in real life as well. After watching fires sweep through Australia, Hemsworth and his family have announced they will be donating one million dollars to their native country. Other celebs have taken note of what's happening on his Instagram page. Elton John will also be donating a million dollars, while Margot Robbie, Selena Gomez, Hugh Jackman, Nicole Kidman, Keith Urban and Pink are doing their part as well. Hollywood can be so much more than a Ricky Gervais monologue when it wants to be.
And another lampooned entity- our very own federal government- is getting involved in the relief efforts in Australia as well. More than one hundred American firefighters have already been deployed, with a few dozen more volunteer firefighters set to head down under. And to show they are about way more than just NBA titles, Canada has sent eighty seven of its own volunteers to assist in the relief efforts as well. Isn't it kind of refreshing to see our federal government putting out fires rather than starting them?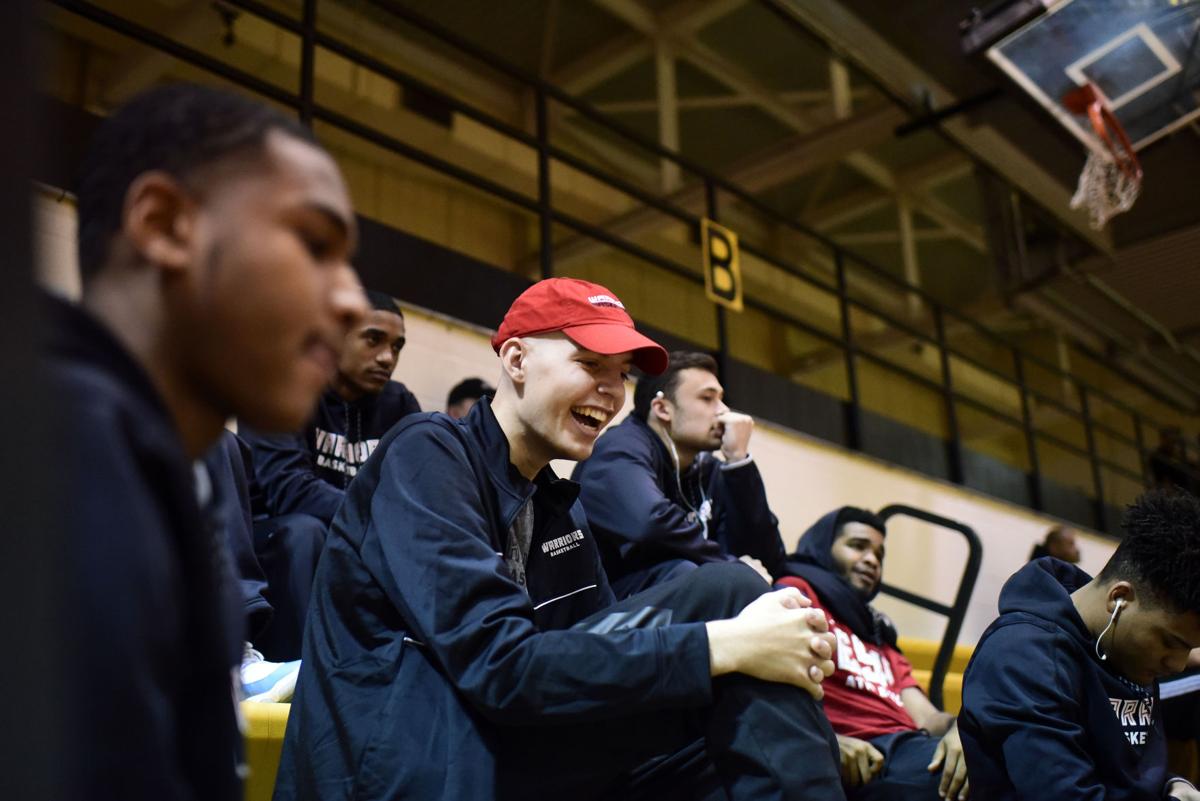 In a perfect world, Ryan Smith would be the starting power forward for the East Stroudsburg University Warriors. A sophomore, he would be improving on a star that has been shining brightly since his days at Lampeter Strasburg High School in Lancaster County, Pennsylvania.
But there are no perfect worlds where cancer is concerned as Smith came to learn last summer. He noticed he was getting more fatigued during his workout regimen, which led to a battery of tests. A full blood panel at Lehigh Valley Hospital-Pocono revealed the sum of all fears: Acute Myeloid Leukemia. So far he's undergone a few rounds of chemo while taking up residence at University of Pennsylvania Hospital in Philadelphia.
This past Monday, Millersville University teamed up with East Stroudsburg during a PSAC Mens/Womens doubleheader. All proceeds from tickets sales of the games to be donated to the Smith family through a fund established by East Stroudsburg. And for the first time in almost a year, Ryan Smith stepped foot inside Pucillo Gymnasium on the campus of Millersville to watch the game he has been in love with his entire life. He received a hero's welcome as he sat in the stands of a rival arena that was intent on giving him a home court advantage as he battles on.
Ryan has a much bigger victory in mind.