Another week, another cold front on the old news cycle . . bringing with it more (im)peach pie recipes, Antonio Brown police visits, sports brawls, royal fallouts, celebrity Instagram idolatry, pandemic panics, Putin power grabs, Catholic church abuse crises and Super Bowl coverage which proves we are living in a modern day "bread and circuses" empire.
Good thing we have some heroes, and here they go . . .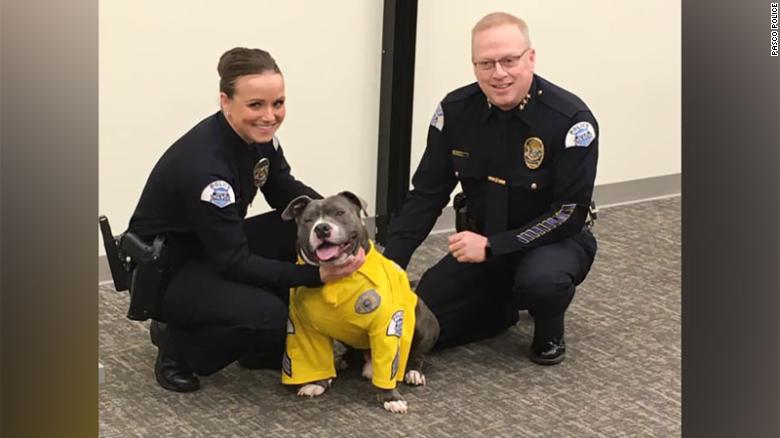 Imma start things off by giving you two heroes for the price of one aaawww with this story about a very special dog named Eddie and Carin Brown; the Benton County animal control officer who rescued him. When Carin found this beautiful boy, she feared he had been hit by a car because he was listing to one side. The prognosis for Eddie came back differently, but every bit as heart wrenching. It turned out Eddie has an inoperable tumor and doctors surmise he has anywhere from six to twelve months to live.
So Carin created a bucket list for Eddie, teaming up with the Pasco PD to get him sworn in as a K-9 officer. He got his swag on and spent the day on patrol. Well, other peeps in town caught wind of this bucket list and decided to toss their ideas in. So far Eddie's gotten pictures with Santa as well as a pool filled to the brim with stuffed animals. Next up? Being the star of a kissing booth at an adoption event. Oh . . in case you were wondering, Eddie's favorite snack is donuts. Of course.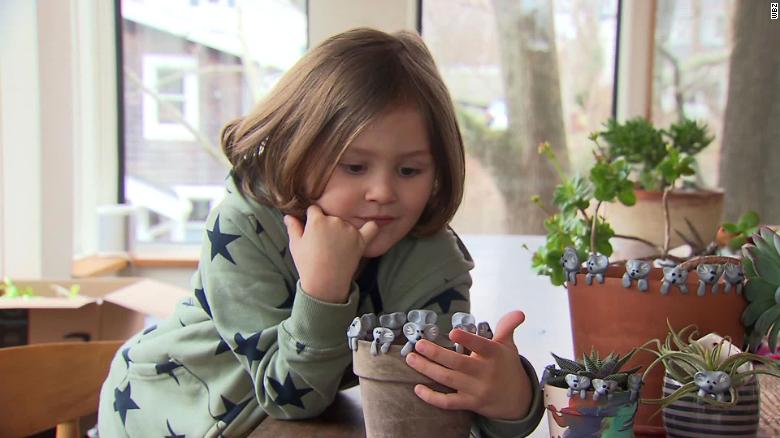 Owen Colley knew he had to do something after talking to his mom about the Australian bush fires. But really, when you're six years old and all you've got is a wish and a dream . . how much of a difference can you make? Welp, this little artist from Hingham, Massachusetts can do plenty.
So far, Owen has made fifty five clay koalas. In conjunction with the Wildlife Rescue South Coast, a wildlife rescue group in New South Wales, the Colley family sends a koala to every person who donates $50 or more to the relief efforts. And if you're asking how much wallop a wish can pack, consider that in a week's time the kid has raised more than $20,000. Proving once again that the skies are full of wishes, but it's the work we put into these wishes that provide the light.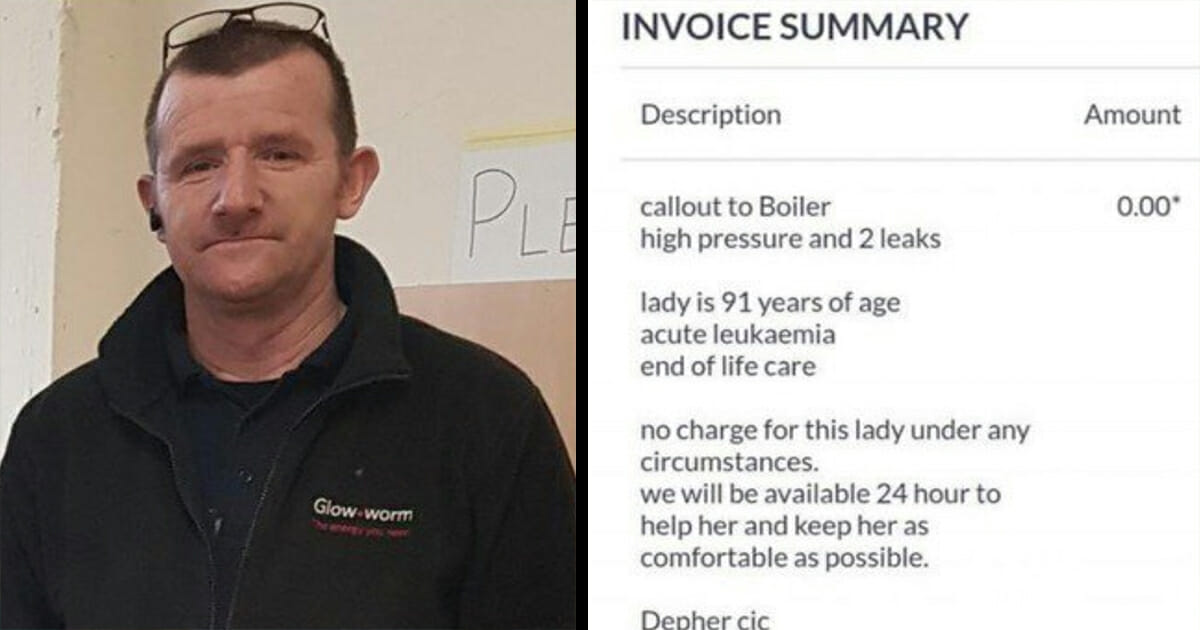 Good plumbers are hard to find, so Imma hit you with the gold standard. His name is James Anderson and he hails from the UK. He decided to start a non-profit company in his hometown of Burnley a while back, offering free or low cost service to those in need. Of course, every good deed usually comes with debt. Not that it keeps him up at night. "To me, debt is debt. I would rather owe some money to somebody and another person be alive and happy and safe," he says.
He'd been doing this beautiful thing without fanfare, until he provided service to a 91 year old woman with acute leukemia. When he presented her with a bill totaling zero dollars, her daughter made sure his deed went viral. And thanks to his heart and thanks to her appreciation, his non-profit is no longer operating in the red. Far from it. Which is a good thing, because Anderson plans on keeping at it until "the day God calls me".  Let's hope heaven can wait. (Big thank U to that Canadian beauty Dale over at A Dalectable Life for this get).
Another week, another cinematic superhero gone real life superstar. This time it's that stud of the sea, Jason Momoa of Aquaman fame getting all righteous on us. The star of land and sea took time out from filming to stop by UPMC Children's Hospital in Pittsburgh to say aloha to some very special kids. The dude is filming a Netflix thriller called Sweet Girl and I know I'll be tuning in. Because the world needs more peeps like him, whose heart is mightier than his brawn. Mahalo, Jason.
If you ask me how I figure out this weekly lineup of good and better, Imma tell you the truth. I have no blessed idea. Because I never really know what I'm looking for until I come upon it. And the stories do not have to involve donating a million dollars or preventing a school bus from going over a cliff (okay, the latter is probably gonna score with me). I don't know the story when I see it, I know it when I feel it.
So it goes with Kevin Lindke of Port Huron, Michigan. Because it was inside the quiet of just another evening when his actions spoke louder than any words I could muster. He was driving home when a car passed him going in the wrong direction, so Lindke did what most of us would've done in the same situation; he dialed up 911.
But see, Lindke's heroism ain't content with retail when it can provide a wholesale change. So he followed the driver, who sideswiped another car before ditching the ride and making a run for it. And of course, Lindke followed, running after the driver until he caught up with her. Turns out, the girl was suffering from a mental breakdown and had stolen the car, but Lindke was undeterred and he got her to stay put until police arrived.
I did mention how Lindke provides dollars on the pennies he finds, right? Good. Because when he learned that the car this girl had totaled belonged to a pizza delivery driver who had parked it outside of a school whilst dropping off some pies . . he gave the kid his minivan.
"I'm not going to lie, I about burst into tears because who does that?" Jones told WDIV TV. "It's a godsend—that this man, out of nowhere, who I've never met, would do this. It's mind blowing."
So yanno, I don't find these stories. They find me.