Yeah . . . I know.
That's why we have heroes . . . .
Kevin Love has made our Friday list a time or two, so it's no surprise to see him back for another win this week. He recently donated $100,000 through the Kevin Love Fund to arena and support staff employees of the Cleveland Cavaliers. With the NBA season on hold and the future uncertain, Love is doing his part to ease some of the burden on the folks who make game nights happen. His gesture has inspired some of his baller compadres as well as several team owners to do the same. K Love says it's all about "paying it forward". I say he's a champion on and off the court.
With the COVID-19 virus affecting the way all of us go about our daily lives, Dr. Anthony Fauci has been a much needed voice of reason and calm. He's a member of the White House Coronavirus Task Force, and unlike Mr Trump, Fauci has had both of his boots on the ground since this virus came to light. Fauci has been making the rounds- from morning talk shows to blogger podcasts. Calm, informative and insightful, he's been a genuine voice of reason inside these uncertain times and it's nice to know we have the good doctor on our side.
Be afraid and be very afraid if you're a person of a certain age, because COVID-19 is coming for you and (fill in the horrible blanks from there). Thing is, Handoko Gunawan has never been daunted by this virus, not for one minute. The eighty year old lung specialist remained on the front lines in West Jakarta, Indonesia; treating patients at risk as well as those affected. He recently became ill and reports coming out of West Jakarta are sketchy at best. But remember what I was saying this past week about saying a prayer for people who really need it right now? Let's do that.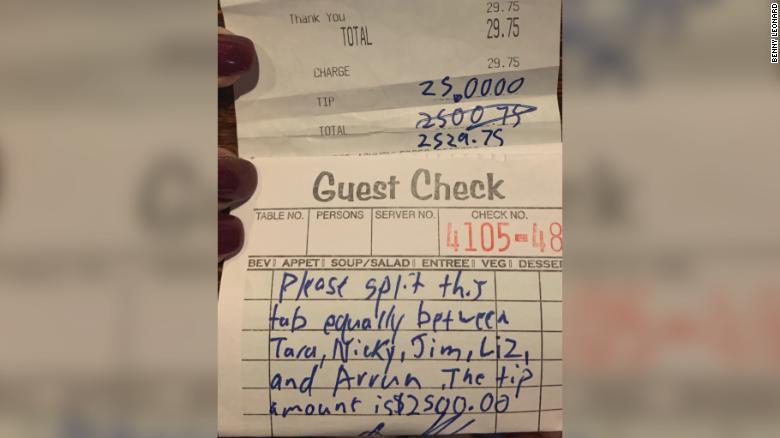 Right about now, Coaches Bar and Grill in Columbus Ohio should be raising the roof thanks to a sports slate that was supposed to include March Madness, NFL free agency and the start of the baseball season. And then everything changed; sports went away and people were told to stay out of public venues, and Coaches had to close up shop for the foreseeable future as a result. But on their way out, a regular at the sports bar decided to leave the workers a tip to ease the financial crunch in the form of a $2,500 tip.
Patrick "Benny" Leonard is the owner of Coaches, and he said it would be nice if people stopped fighting over toilet paper and adopted the mindset of this anonymous tipper. In other words, let's remember the biggest team sport of them all. Humanity.
The capper on my Heroes isn't about a hero at all. It's about where us humans go from here. The photograph you're looking at is one of the many canals in Venice and the story grab is courtesy of the lovely Dale over at A Dalectable Life. And yeah, those are fish you see swimming it up inside waters you can actually see through. For now. Until the new normal goes back to the old way of doing things.
And I know what you're saying . . . But Marc! Things will never go back to the way they were before! The world has changed! Forever!
Well, we've felt this kind of thing and said this kind of thing and believed this kind of thing before. And then the world returned itself to us and we behaved very much like the entitled stewards that had been playing up the A side as if it had infinite thread on its musical wheels.
The rules of nature are speaking to us through that canal in Venice. They're reminding us that we are tenants to this place, and that all the high and mighty we can muster isn't going to save our asses from losing the keys if we're not careful. It's up to us to not simply learn the lessons inside this time in our history, but to live them. It's not asking for us to stop doing the things we did before, it's simply asking us do the one thing we tend to get away from when times are good.
Listen.