Another week, another six degrees of non-pharmaceutical separation. And while we continue to affix ourselves to the new normal, we hold to the light at the end of this long and strange trip. Because, we can.
And now to the heroes, who just keep showing up . . . .
I kick things off with those stinking Red Sawx from up Boston way, who are busy winning off the field these days. David "Big Papi" Ortiz and John "The Office" Krasinski recently presented a group of healthcare workers from Boston's Beth Israel Deaconess Medical Center with Boston Red Sox season tickets. For life. This is no small deal, considering that Krasinski has been on the waiting list for sixteen years himself. But according to Ortiz, it's the least they could do for the people who put their lives on the line every single day. Even this Yankees fan can agree with him on that one.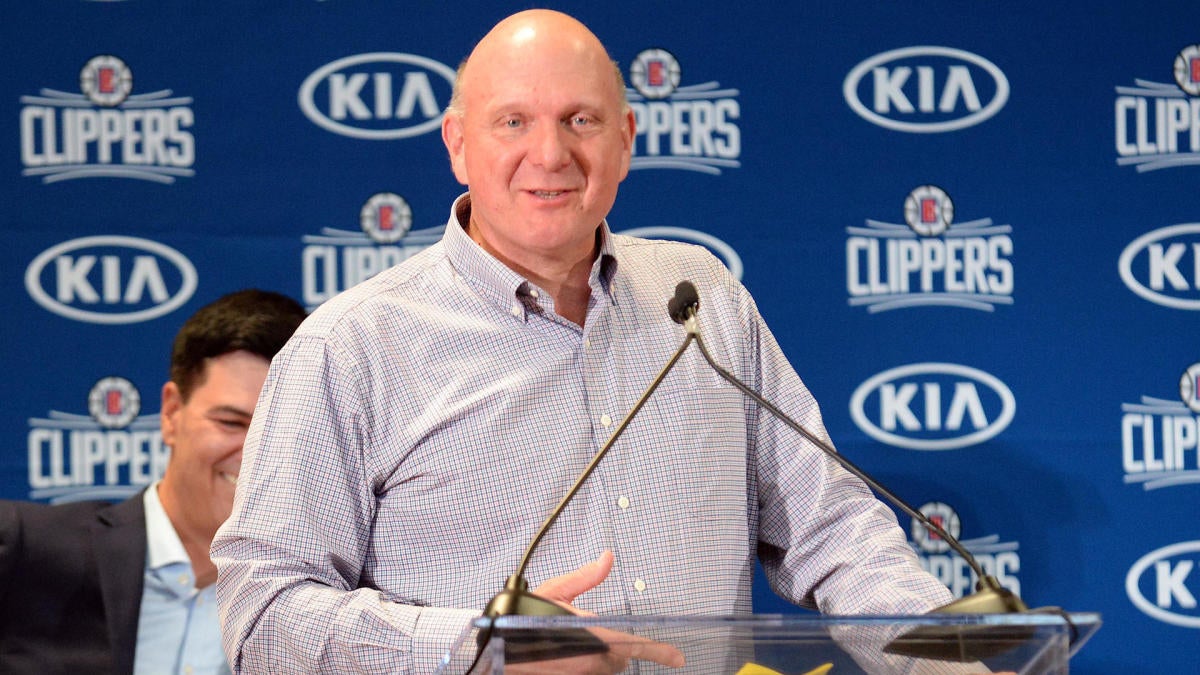 Los Angeles Clippers owner Steve Ballmer has a knack for drawing up a winning formula. He tripled sales at Microsoft after taking over for Bill Gates, and then he threw his elbows into the Association and turned an also ran franchise into a title contender. He's got the knack for drawing up winning game plans, and so his pledge of $25 million to coronavirus aid and vaccine research is good news at a time when we really could use some.
The restaurant industry has been hit hard and yet I read stories all the time about how restaurateurs are making it through with equal parts guts and guile. But this next story, well . . it brought me to tears. Five chefs out of Detroit decided to pool their unused stocks and come up with dishes for the city's homeless population.
"I didn't want to see that product go to waste," Explains Chef Maxcel Hardy of Coop Caribbean Fusion. Which was exactly what was going to happen after he was forced to shut his doors. So Hardy began by distributing the unused food to his staff, but he found there was plenty more where that came from. So he got together with four other local chefs and they dished up a life changing idea. To feed those who will otherwise go without. 
Compassion is one ingredient society cannot afford to run out of.
Tom Moore is celebrating his 100th birthday on April 30th, and he's currently in training for the day in which he makes it to the century mark. The Captain was born in West Yorkshire, England and has always been an active fella. Moore trained as a civil engineer before enlisting in the Army during World War II. He achieved the rank of captain and traveled to locales such as India and Burma while in the service. And now, more than seventy years later, he's at it again.
He had the idea to complete one hundred lengths of his garden in Bedfordshire and raise some money in the doing. Moore was looking to raise one thousand pounds to benefit the charities of the National Health Service of England, as his way of saying thank you to the staff for treating his broken hip. When word of his fundraiser got out, donations poured in. And with less than two weeks to his big day, Moore has completed the one hundred lengths and smashed his target goal . . by more than twelve million pounds. One thing is certain . . this kid's got game! (A big thank you to Cathy from Facebook (Via Dale) for this get.
Kathleen McColaugh is a Spanish teacher at Addison Trail High School in Addison, Illinois. Like teachers across the country, McColaugh's classroom has gone virtual since schools were shuttered as a result of the pandemic. And while the new normal presents its fair share of challenges for teachers and students alike, she's making sure to keep the social alive and well in spite of the distance.
Teacher decided to have some fun with her virtual class recently by speaking in code, and it went something like this . . .
"Just to let you know, the McColaugh family, we're all here together in the house, and we are having a great time!" she said while holding up a sign that read "Help!"
But she wasn't done there, nope.
"Everyone here is just wonderful. We're getting up every morning and we're just so fortunate with how well we all get along, and we're just spending so much time together, it's just been really great" McColaugh continued, after which she held up another sign that read. "They are here, they can hear me."
And so it went, as the kids howled in delight at this unexpected break from their studies, not to mention a much welcomed vacation from worrying over what comes next in a world that continues to deal up more questions than answers.
It was the kind of connection that told the distance to play hooky.