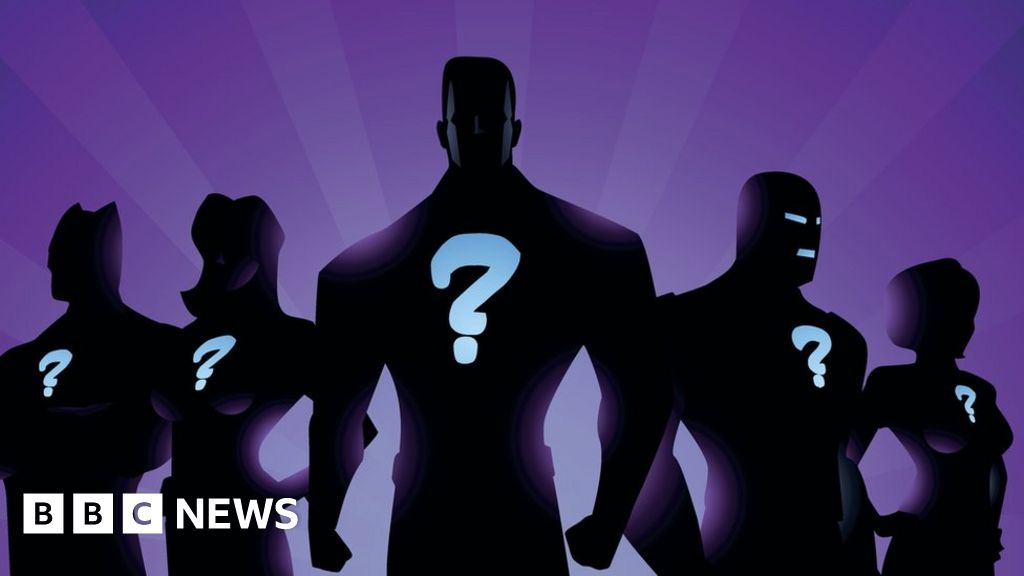 Hello, hello!  So nice to be here!  No, no, don't be checking your calendars. It's not Wednesday.  It is Friday and Marc was feeling a tad rushed and short on time and mentioned to me that Heroes was going to post late. "Do you want more help?" I asked, sending him another story.  "Or, you could do it," he volleyed.  "Do you want me to?" I asked.  Stupid question.  Here I am.
This Heroes thing has become rather important to all of us. A bright moment, sharing the good news, amidst all the hate and anger; never more important than now as people are getting more and more aggravated and impatient with the situation. So, shall I stop dilly-dallying and get on with it?
Here in Canada, Tim Horton's is the top dog when it comes to coffee and doughnuts (donuts, for you folks south of the border from me).  Call it the sort of equivalent to Dunkin' Donuts, if you will.  While Timmies is a Canadian thing, they can be found in some of the States, including Mr. Sorryless' very own Pennsylvania so I felt this was a right appropriate story.
Residents in nursing homes are particularly cut off from society with this current situation.  Of course, they are missing their families but they were also missing their sweet treats.  So the staff from the Dr. John M. Gillis Memorial Lodge in Belfast, P.E.I., brought the experience to them, right down to the drive-thru. Check out this video here.
Ryan Reynolds is not just a pretty Canadian (sorry folks) face. He is funny and generous.  Not only did he and his gorgeous wife, Blake Lively, donate one million dollars to food banks in Canada and the US to help low-income families and vulnerable individuals, suffering during this pandemic, he was also asked to give a commencement speech for this year's grads from Kitsilano Secondary School, in British Columbia, where he, himself, graduated from.  You can read about it here. Not only was he funny, but he also gave some good advice, and while he was at it, he threw in a pizza for each and every grad.
We all know how Marc feels about the Dolphins… And not only are they gonna be a force on the field, eventually, we know it, right, Marc? but some of their players are doing overtime. It's not only about football for some. It's about helping because they can.
Albert Wilson, Adrian Colbert, Allen Hurns and Davon Godchaux have all taken it upon themselves to give in their own way.
Colbert, the "Pelaton Don" a safety who played at the University of Miami, is pedaling his way to raise funds for the Jackson Health System through his love of the Peloton.
Godchaux has teamed up with Papa John's to deliver pizzas to the hospital healthcare workers at Jackson Health.
Wilson knows what life is like in the foster care system, having grown up in said system. The pandemic put a halt to all extra help these kids and caretakers need so his foundation has stepped in.
Hurns, through his 88 Blessings Foundation, is helping the high school students robbed of normal graduation ceremonies because of the coronavirus. They supply celebratory care packages on top of hope, love, motivation and encouragement. He even plans to mentor them as they move forward.
Read the full story, here.
Nathan Fillion (shoot, another Canadian?) might be known for the shows "Castle" and "The Rookie" but I loved him in the mismanaged-by-Fox-so-cut-short-needlessly fabulous show "Firefly"… but I digress.
Can you imagine? You get to Costco, your card refuses to work, you get all frustrated and the attendant comes by, inserts his own card and pays for your gas. What?  You offer to come back and pay him back and he says no, please, just pay it forward.  Well I'll be….
So what happens when you are the mother of a celebrity?  Yep, you guessed it, that was Nathan Fillion's mom that Les Thompson helped and when Nathan found out, he Instagrammed his thank you and said:  "You restore my faith in humanity, sir. My dad and I are sending three iPads and headphones to a nearby senior care facility so that folks there can visit with their families. Right now, we could all stand to be a little less afraid, and a little more Les." Read the full story and check out the video (that refuses to embed) here,

And finally, when you think of Pirate Radio, what comes to mind? The movie with Philip Seymour Hoffman about wild and illegal radio station on the high seas bringing that "filthy rock and roll" to millions? Welll…. not in this case. Radio Recliner is a pirate radio station run and hosted exclusively by elderly DJs from assisted living communities across the United States. This was supposed to be for one hour per day for thirty days. They became so popular they are up to 18 DJs and even play music on a loop when there is no programming. This is a generation that was raised on radio, how wonderful that they now have this to keep them connected and less lonely during these crazy days.  Full story is right here.
The things people do to help others are not always grandiose and extravagant and that's okay.  They are doing something, anything, within their own power to alleviate the suffering, bring the joy, light a light.  If everyone did that one little thing and passed it on, asking that it be paid forward, what a wonderful world this would be. Grumbling about our current situation, experienced all over the world, is not productive. Let's show a little patience, a little love, a little kindness. Let's be better and do something. Anything.