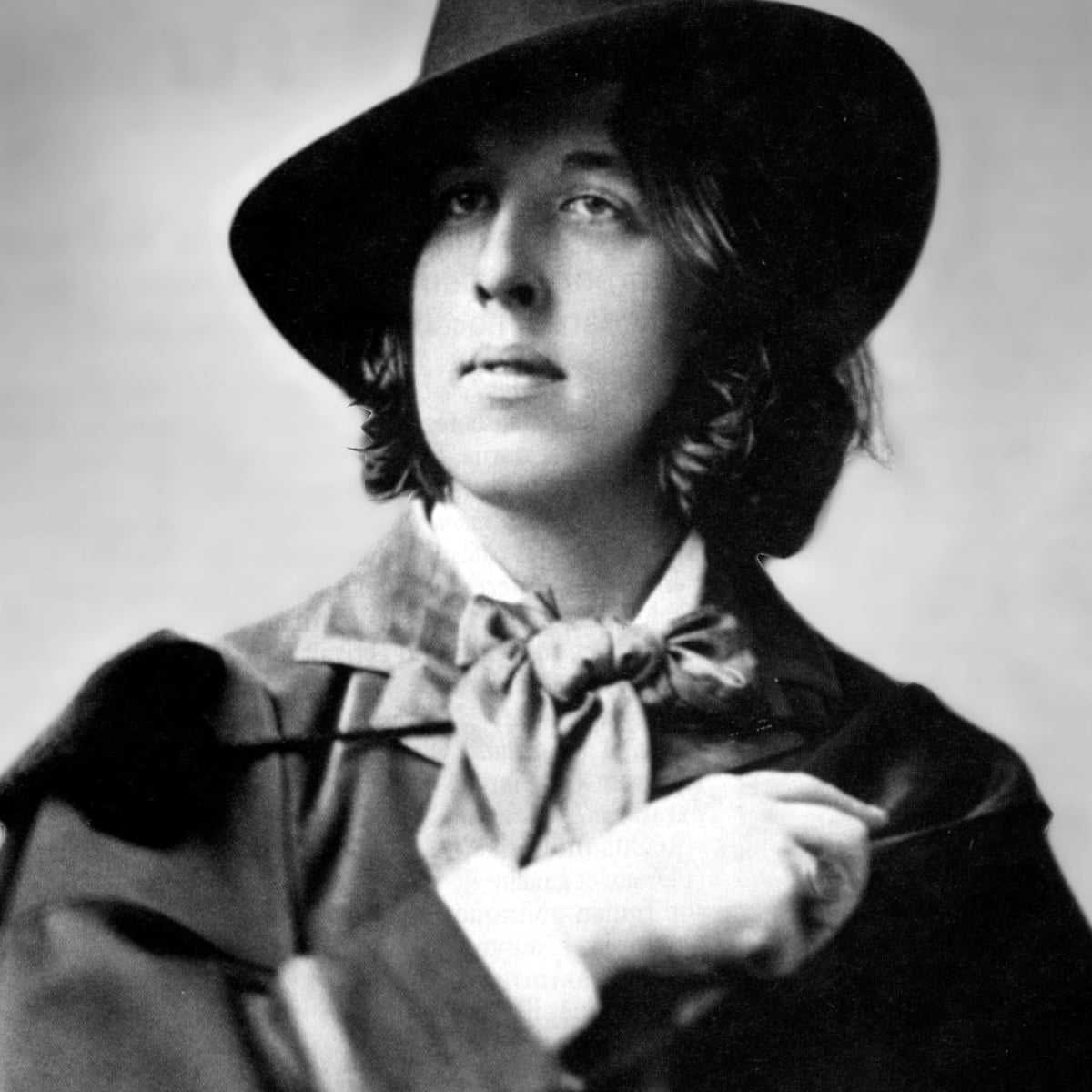 "Everything is going to be fine in the end. If it's not fine, it's not the end,"

Oscar Wilde
I think old Oscar would've loved growing up inside this time. After all, it's the end of the world every single day, with an addendum attached that foregoes last rite status until such time as all current liens are settled, with marble caked interest. To a pen as sick with irony as his, Wilde would attest to our hubris whilst wondering whatever happened to the humble pie of Lincoln. He'd challenge political heavyweights to televised swordfights. He'd regenerate tired old Reaganisms in next gen form to piss off Republicans and Democrats alike. He would ask aloud how satire became the province of reality show stars and brand mavens whose sole purpose is to vaporize our brain cells, after which he would remark that alcohol was a much better idea.
He'd write for the New Yorker whilst doing side jobs with the Coen Brothers and being a regular on The Late Show with Stephen Colbert. And then of course he would opine on the political ramifications of our upcoming national election by hosting a PPV event at Radio City; which he would bill as "Extraordinary Rubbish And Entirely True!".
Ignominious tidings would follow, with daily mentions of his debauchery that would stun and titillate the masses. From snapchatting irreverent haikus with the Pope to crashing White House galas to bedding J. Lo. And A-Rod. Both. Of course.
And to it all he would shrug, all tethered to his Cohiba with ready made anecdotes for every single one of the sordid revelations. The masses would adore and condemn him, the media would be much too afraid to cast harsh judgement on account of all the inside dope he possessed on them. And a little town in Iowa would rename itself "Wilde" in honor of the ". . . greatest American who wasn't. . ." . Among the ceremonial attendees would be John Waters, Dave Chapelle and Cher.
Once the smoke cleared- which means to say, before Oscar could be relegated to a syndicated curiosity, he'd retire to Key West and write a book while threatening to run away to Cuba for irony's sake. And then he would negotiate a deal with CNN to broadcast live from the hull of his "last unearthly home" on the condition that he could drink Martinis on the air. And CNN would agree, because Oscar's slur is better than most talking heads very best stuff.
He'd have a sixty foot Clipper made of red cedar from Washington State; replete with a mahogany wet bar below deck and a pinball machine signed by Pete Townshend. From a turntable, Toscanini, Verdi, Bach and Tupac would pitch fastballs as Wilde punched at the moon to steal his latest tale. His two adoring pit bulls- Hendrix and Patton- taking their nightly spots at bow and stern, respectively.
Strangers from every kind of place would sneak inside the sleepy marina from time to time, just to get a peak at the madness. If they're lucky, they get to see Oscar treating the kids to some Dulce de Leche or chorizo with Manuka honey as he sips on a liquid solution. When he retreats, he writes about Creole gangsters and Jacobin cultists, while deliberating on how faded denim jackets should've been a sign that the Russians were going to win.
This journey into relative solitude would come about as the result of his unwillingness to end up a spent cog in a pinwheel. Adopting the examples of Ali and Picasso, he would bob and weave through colorful stages because he is a man who does not wish to be immortalized for having burned out when he can reinvent his heavyweight paintbrush to a more circuitous advantage.
He would ponder extravagantly as to why it is that humanity can be so connected and yet, so very much alone. There would be moments where he ponders a disappearing act in the vein of Elvis and D.B. Cooper. His senses- common or otherwise- thinking better of it since he figures the world is too damned interesting to leave behind when he has Bill Murray's cell phone number.
I can imagine old Oscar standing on deck as his thoughts scream the stars to life and rile the tides. And then he calls Hendrix and Patton to dinner and reads them poetry by candlelight. His tongue draws out the love affair between a maiden and a shepherd as salt air heaves its blanket to cover them for a restless journey into day.
Like a prayer, everlasting.