In honor of the first female Vice President in our nation's history, Imma deliver up a roster of hot dishes whose extraordinary talents serve to make them that much more beautiful in my book. This gallery of gaga is what I like to call divinity meeting femininity, and we, their grateful admirers.
And before you go calling me a Johnny Come Bandwagon, let the record show that I featured our Vice President-Elect in a previous Vera Invitational post (Click here for best results!) . . . before she made history. Am I gonna take any credit for the fact that Joe read that particular post and had a genius idea for his ticket? Well . . . I'm not not going to take some credit for it. I am an American, after all, doing my civic duty.
To Madam Vice President, congratulations and thank you. For making an otherwise forgettable year something much more hopeful. Your beauty is more than skin deep, and your class and dignity will be a welcomed breath of fresh air in a house that is in dire need of just that.
I said to myself "Self, why don't you have the Queen of your Crush River crash this invitational? Seeing as how you ain't featured her all summer!" And I gotta admit, Self was making some big sense. So yes, Vera ends up here . . as it should be. And I really don't have many superlative pitches in my repertoire when it comes to this timeless beauty, only because I've used them all. Okay, here's one I never mentioned. She was the best thing about "The Departed". There . . . I said it.
Alright . . I know. I'm pouring it on now because guilt is eating at me for not having featured Vera all summer. I mentioned Taissa Farmiga in passing in an Invitational post many moons ago, by saying Vera was so talented that she had her own farm team. But her niece wouldn't be here on looks alone. Like her aunt, she's gone deep in a variety of different roles and she's just getting better. Couple things. For one, this photo ain't professional in nature and I'm not sure what's going on. I feel like her boyfriend caught her in the middle of an argument and she was just about to punch him in the face for taking her picture. I don't know why I find that sexy, but I do. But the mussed up hair . . it's winning. And for another, and this is no slight on this pretty little chica but . . . in fifteen years, she is going to be absolutely breathtaking. Trust me on this.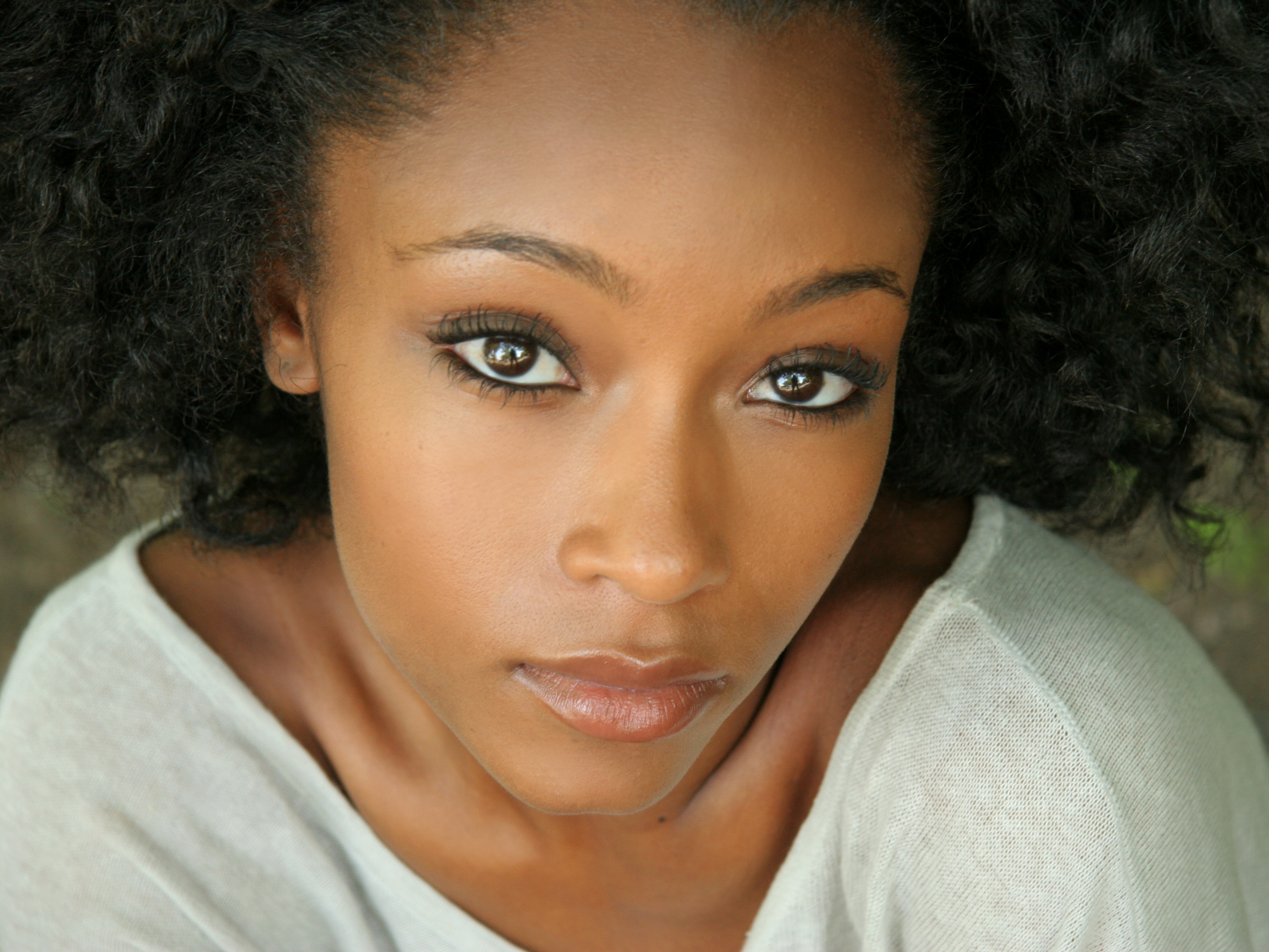 And okay, Imma get this out of the way straight off by saying Yaya? Como va? Because Yaya Dacosta is that classic beauty who fills you with song and wonder whenever she makes the screen. And no matter the size of that screen, she's busy commanding it. On the small screen, she's starred on All My Children, Ugly Betty, Law and Order:SVU, House and Chicago Fire and is currently a regular on Chicago Med. She also scored, and nailed, the role as Whitney Houston in the Lifetime bio-pic Whitney. On the silver screen, she's got The Messenger, The Butler, Tron, The Kids are Alright and The Shanghai Hotel on her resume, among others. And that's not even talking about the music videos she's appeared in with the likes of Kanye and Jay-Z. Classic beauty and big talent get you to the Invitational, and who knows . . maybe she's got politics in her future too. Just saying.
If you're not familiar with Emmy Raver-Lampman, you will be. She made her Broadway debut in 2011 in the musical Hair. After that stint, she went on a fantastical caravan- touring the country and starring in productions of Jekyll and Hyde, Wicked and Hamilton. She's since scored several television roles, most notably as Number Three in my current Netflix go to Umbrella Academy, where Lampman plays "Number Three". And speaking of hair . . hers is a blossom of sun and fire that speaks funky beautiful truths and she can do anything and everything with it, after which all I can muster is yes, please and thank you so very much. And that voice, it's like hot buttah. I heard a rumor that Umbrella Academy is locked and loaded for a third season, because hey, if Netflix is gonna raise its rates it better make damn certain it raises the roof right along with it. With Lampman on board, that's a given.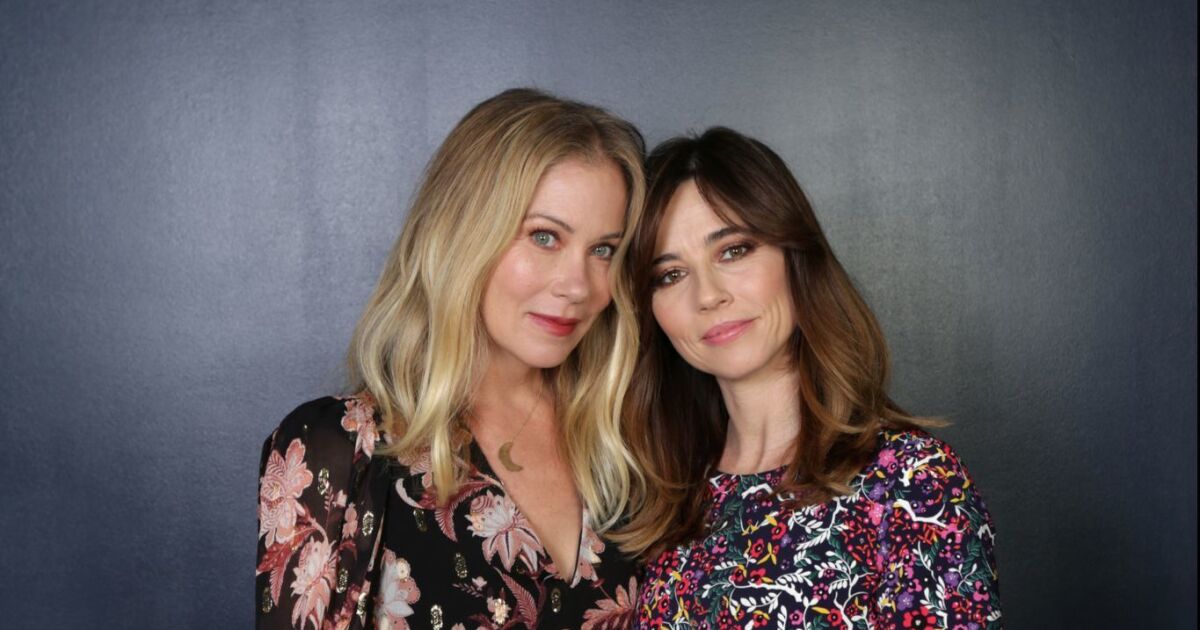 Another first here at the Invitational, as I'm featuring a dynamic duo. Christina Applegate and Linda Cardellini are tasty goodness a la carte. But when paired together, as they are in the Netflix show Dead to Me? Everybody wins. My favorite show of the year, thanks to these two, who are the dark side version of Ethel and Lucy, by which I mean they work so damn well together. Do you know how you make dynamite? Put these two in the same script . . . and BOOM!
I hope you had as much fun reading this as I had putting it together. And I'm going to close up shop on this episode with Vice President Harris's victory speech. The venue was so 2020, seeing as how it took place at a drive-in. But the feeling? Well, she made us feel like the world really can change for the better.
I'll buy that.