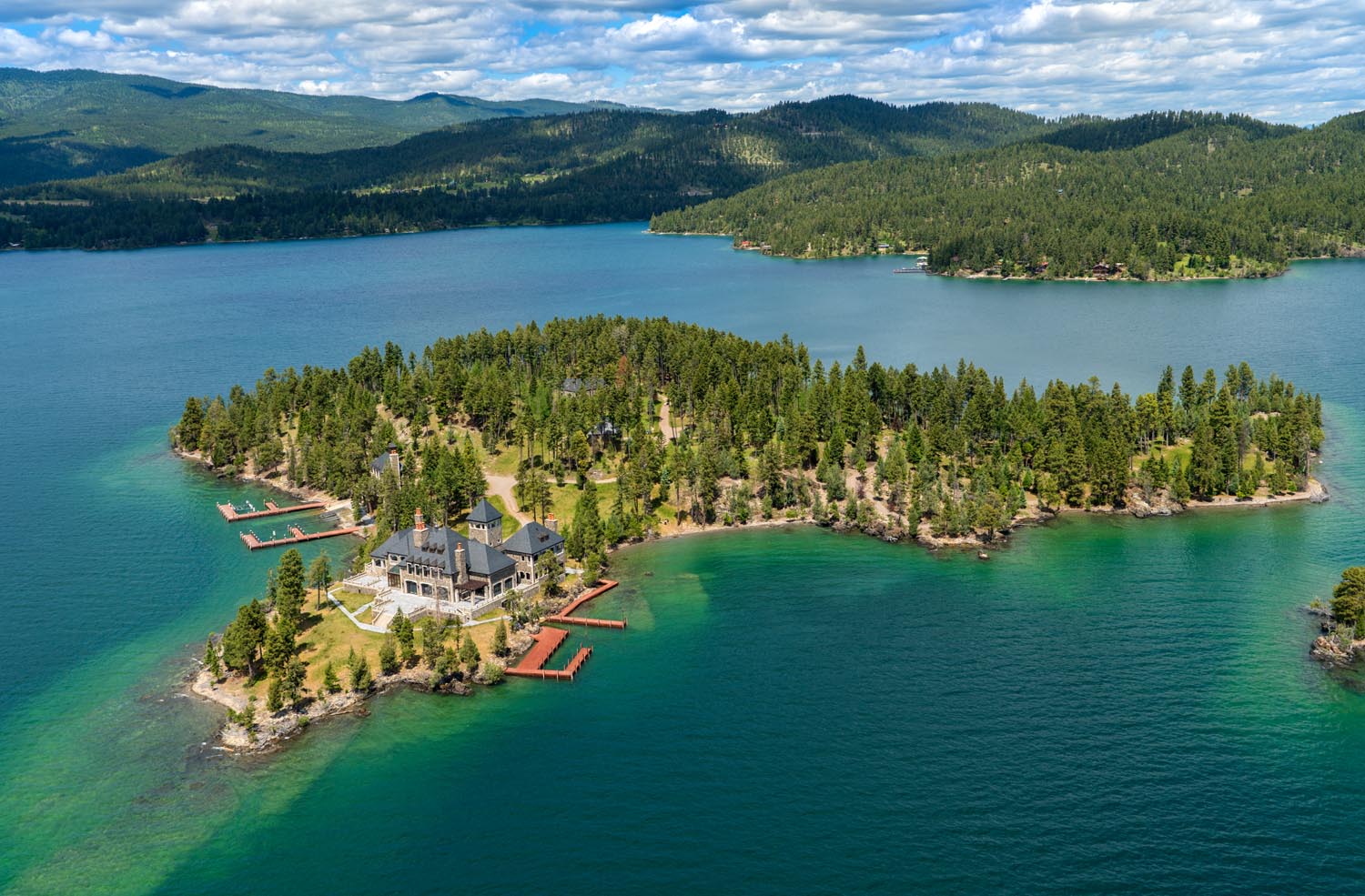 Remember the good old days when Michael Stipe spit-balled the end of days into a rock and roll beer song as we divested one stock and invested in another whilst bitching about all that disposable income we were smoking? This was in a time before commercial airliners crashed into our little cocoon. We thought Trump was smug and harmless and Joe Paterno was a saint and Bill Cosby was the father we really wanted.
All this time later, here we are . . . a disheveled, dispirited reckoning that keeps spiraling into an Edvard Munch pit. So Imma call my backup plan into active duty. Because as much as I want to hope and dream again, now that an adult will be inhabiting the White House again . . I'm still concerned about our long term forecast.
Thus, my backup plan.
I'm going to become a cult leader and move to Montana. I realize that any cult boss worth his Sambuca goes to Texas, but I have exes in Texas and none in Montana. That I know of. Also, the proximity to Calgary allows us to siphon their oil reserves if need be, because as Americans it's our God given right to order out. We're also close enough to the Dakotas that we can hide out there if the Federalis decide to shut down our little enterprise. And we're half a day's drive from the Pacific in the event the zombies get to stepping.
Montana is picturesque and roomy. It also happens to be where former Bulls and Lakers coach Phil Jackson lives, so the Zen Master can hook us up with some medicinal herbs seeing as how cult life is all about siestas and corn chips.
In my compound, the rules will be simple.
Everyone is equal, unless you're a Red Sox fan.
No prayer services. Sunday is for football, drinking and junk food cheat day. Any or all, your choice.
Wearing of political slogans is strictly prohibited. If you want to speak on your political opinions, you're free to do so. But don't behave like a billboard . . . you're a human being.
Cursing is encouraged. New and creative combinations are always welcome.
No children. If you're under the age of twenty one, you ain't in my compound.
Spaghetti (and meatballs) Tuesdays will take place every Wednesday. Wine fountain included.
Turntables and vinyl are the preferred music delivery system.
Saturdays are drinking and a movie nights. So is every other night of the week.
Those found guilty of stealing will be dealt with severely. They will be forced to do the shopping at Costco.
Kool Aid is prohibited.
No cable.
Beer on tap. No . . I mean it will be on tap in every residence. You get your hot and cold water and your beer tap. No baths allowed unless you plan on drinking it all.
We will construct and maintain an old school library.
No assault weapons allowed. Black market weapons, however? Abso-fucking-lutely. And we keep this arsenal a well guarded secret since the ATF frowns on cults with arsenals.
And speaking of the ATF, we send them Omaha Steaks and liquor monthly.
You can worship any God you wish. Jeff Bridges equals bonus points.
As the leader of this cult, I will not have multiple wives. I know that's what cult leaders are expected to do, because its supposed to signify power. But having been married, I can assure you . . this is an incorrect assumption. Furthermore, married people will have to undergo an extensive psychological evaluation before being accepted into the cult in order to ensure they pose no physical threat. Pets are welcomed. Actually, they are more welcomed than humans. If you harm one of our animals, you will be fired. As in . . . tossed in a bonfire.
My idea is still in its infancy but I expect to have it game time ready by the fall of 2022. Which is when the world should be kicking the tires on its new normal ride and all the stress fractures endured inside this forgettable year will either be healing, or cracking wide open. If it's the latter, then you'll find me Pink Floyding my way through the genesis of a manmade apocalypse. I'll be the one in the robe and cowboy hat.
In order to gain entry, the password will be cannoli.