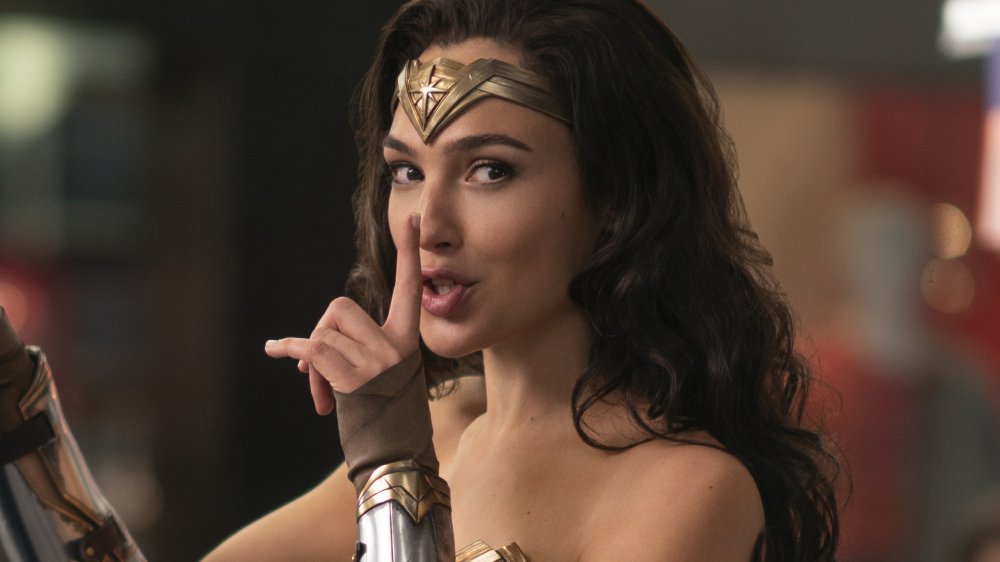 With another round of shut downs set to take place across the country, my compound in Montana is looking more enticing every day. I'll need to come up with a name for our cult, so if y'all have any ideas, please send them my way. In the meanwhile, Imma dish up another episode of the better and the worse that tucked itself into the news cycle.
So let's get to it . . .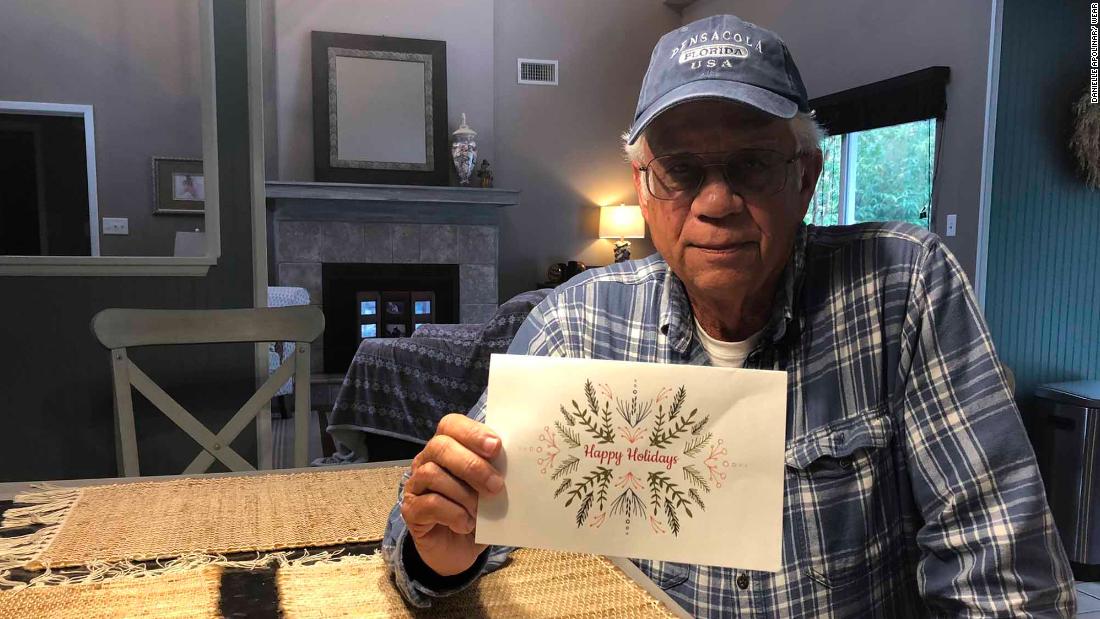 Michael Esmond is the owner and operator of Gulf Breeze Pools and Spas in Pensacola, Florida, and while business has been good, he knows how fortunate he is. This meanest of seasons has not been nearly so kind to many of his friends and neighbors. So Esmond took his good fortune and he paid the past due utility bills- totaling more than $7,600- for 114 families who were about to be disconnected.
The 74 year old experienced his share of trying times in the past, and so he felt it was only right to give what he could in order to help others see their way through.
"I have been down on my luck like people are today, where I had trouble paying bills and raising three daughters," he said. "The gas company shut the gas off and we didn't have any heat . . . People can't afford to pay their bills and put food on the table, so I hope doing my part and paying some bills for these folks takes a little bit of stress off of them around Christmas time," he said.
In dark times, it's people like Desmond who shine brightest of all.
Brooklyn Nets point guard Kyrie Irving says he will make himself available to the press when he damn well feels like it and not a moment before. Seeing as how this is the same dude who insisted the world was flat and LeBron James is simply an okay player, I think he's doing everyone a great service by not sharing his scary genius. Seriously, if you're giving a penny for Irving's thoughts, you've drastically overpaid.
If you're a fan of Fargo, like me (and Joe Pesci), then Brainerd, Minnesota already holds a special place. The city the Coen Brothers once described as "Siberia, with family restaurants," is back in the news again . . for all the right reasons. It seems the peeps of this county seat have taken the idea of paying it forward to new heights.
What began as a simple act of kindness has warmed the heart of this small town to such a degree, that Jack Frost took a weekend trip to Miami Beach until things cooled down again. I'll let Dairy Queen manager Tina Jensen provide the what for this what?
So (a customer) pulled up and I said 'just to let you know the gentleman in front of you paid for your order. If you like, I can pay it forward and you can pay for the order behind you and we can keep this going.' She's like 'really, why would he do that?' I said 'we just have it every once in a while where someone will take care of the person behind them and today is your lucky day.'
The customer was duly inspired to pay for the order behind her. And then so forth became so on. And on, and on . . . until the pay it forward chain was finally broken three days, nine hundred vehicles and ten thousand dollars in sales later. Jensen says it's not the first time her DQ has gotten all caught up in such a beautiful chain as this, and it's not likely to be the last.
Which means Jack Frost best be taking a week in Aruba the next time.
It feels like I just got done ranting about the low down dirty shame of a college football program LSU has proven to be when this week happened. And with it, a hot new pile of forgettable to sink the former darlings of the sport.
The university announced it was imposing a one year bowl ban on its football team due to violations which included former Tiger Odell Beckham Jr handing out cash on the sidelines after his Alma mater beat Clemson for the national title in January. The other charges include school boosters doing the same as OBJ, albeit not quite so prominently.
Did LSU suddenly find religion? Not hardly. See, when a football factory like LSU penalizes itself, this means the violations we know about are a cupcake sale compared with the shit we do not know. But seeing as how none of the violations pertain to the multiple rapes committed by members of the football team, any right minded individual should be outraged. Too bad the school, and the NCAA for that matter, don't much care for the safety and well being of women.
And to add further injurious insult to this bread and circuses program, with the team's record currently at 3-5, they would have been lucky to score an invite to the Marshmallow Fluff Bowl. And any revenue they might lose because of the ban? Some booster not under investigation is sure to write that check.
And the beat goes on.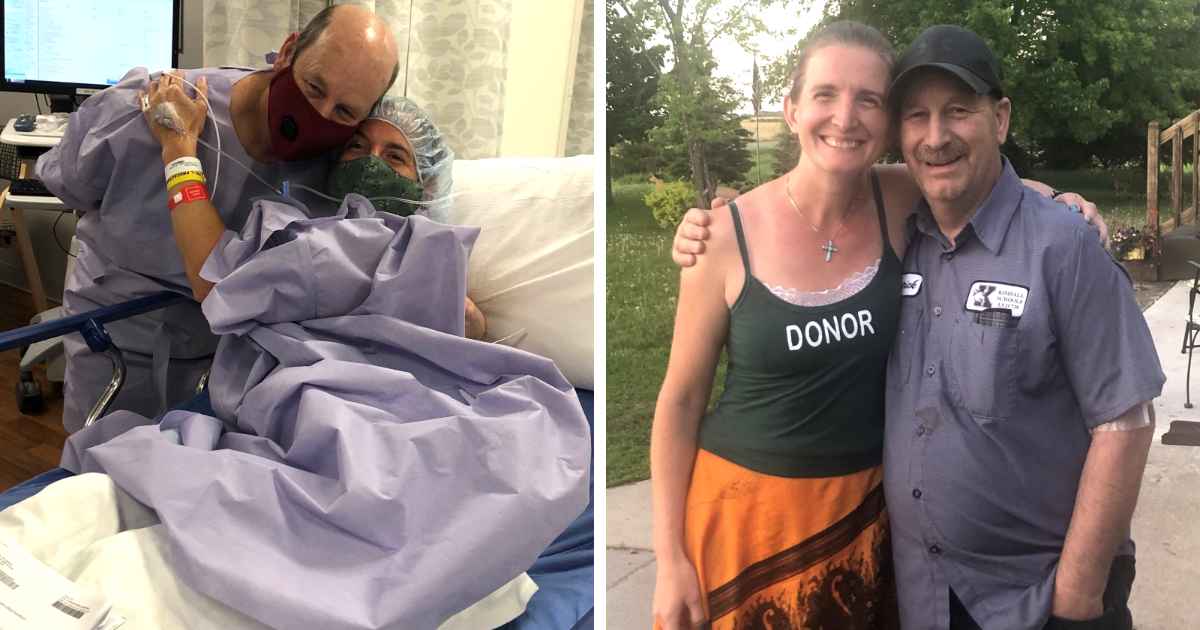 I'm not going to lie. The Christmas spirit that's supposed to be running through my veins right about now, well . . it hasn't shown up just yet. And I know I ain't alone in this respect, not by a longshot. Which means that Erin Durga is right on time in this, the season of giving, with a story that would take Santa's breath away.
Things were looking bleak for Patrick Mertens inside a year that has already proven unforgiving for so many. But the sixty four year old custodian at Kimball Elementary School in Minnesota was facing a much different health crisis. Mertens was in need of a kidney, and he was running out of time.
The teachers at Kimball had pitched in with fundraisers to help pay for his dialysis treatments, but mortality was busy rapping knuckle at his door until Erin Durga- a third-grade teacher at Kimball- made certain that 2020 wasn't going to claim someone else. Once tests confirmed that she was a match, she drove to Mertens home to deliver the news that she would be his donor.
"I felt in my heart, from the very beginning, that this was my thing," Durga said. "Once I decided that, yes, I'm going to donate to Pat, I felt really good about it, and I was at peace with it throughout the entire thing."
The operation was a success and both Mertens and Durga were able to return to work in August. He calls her his angel, for being the messenger who delivered him the best gift, like . . ever.
Turns out maybe I don't need the Christmas spirit after all. Maybe the human spirit will do just fine.