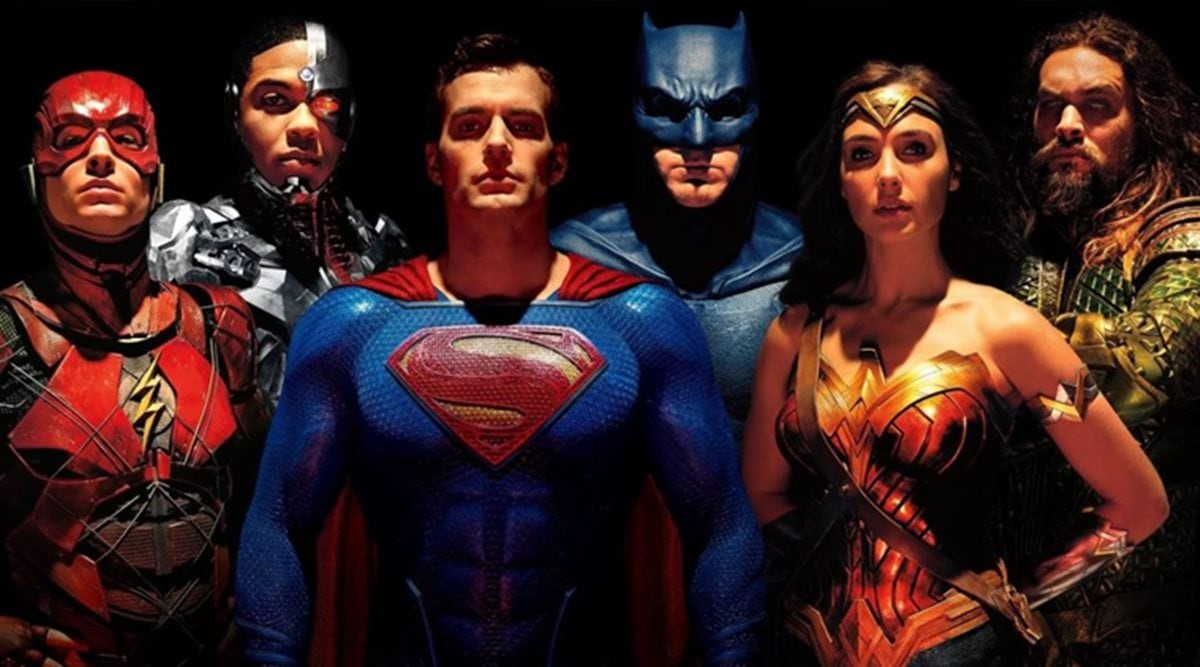 Welcome to another brand spanking new episode of Heroes. In this week's episode, we'll travel to Montreal, where shelter and love has gone mobile. We'll read about how a simple note can change everything. There will be unexcused absences and fat suits to ponder on. And we'll finish things up with a story reminiscent of mice and men.
It's early afternoon in America. And seriously, why would we ever want to return to the last four years? So let's get better and smarter. And let's never imagine ourselves to be greater than the sum of our parts.
Now to our lineup . . .
We have another twin kiss coming to us from the lovely Dale at A Dalectable Life. As if her prize winning photography wasn't enough, she's a reporter in the field as well! And first up is the story of a community center in Montreal that is looking out for those most vulnerable this winter season.
Michel Monette is the founder of CARE Montreal and he ordered twenty make-shift igloo structures- made of foam and insulation that snap together- from the Czech Republic. The igloos provide shelter and warmth to the homeless population that refuse to stay in over-populated shelters, even in the harshest of conditions. Monette says he knew Raphaël André, a homeless man who was found dead in a portable toilet just last week
"I would have really loved if he would have had access to these (igloos)," Monette says, while adding that workers will look to make sure such a tragedy doesn't happen again by traveling the city, searching for people in need. "It's kind of us taking the shelter to them, instead of taking them to the shelter,"
Further proof that in an imperfect world, we seek perfection not in absolutes, but in the solace of good deeds.
If you want to know what being in the right place at the right time looks like, I give you Flavaine Carvalho. The waitress at Mrs. Potato Restaurant in Orlando, Florida was working her last table of the night when her life intersected with an 11-year old boy. It began when his father forbid him from ordering anything to eat. And then she saw the bruises on the boy's arms and face.
Carvalho knew she had to do something. So she wrote a note to the boy that read simply "Do you need help?" and held it up so only the boy could see it. On the third try, the boy signaled yes. Authorities would later say the abuse suffered by the boy was nothing short of torture. The parents were arrested; the father charged with multiple counts of aggravated child abuse and the mother with two counts of child neglect.
"This could have been a homicide situation if she had not intervened," Said Orlando Police Chief Orlando Rolon.
Thing of it is, Flavaine wasn't even scheduled that night. She'd been called in at the last minute. Since it was the last table of the night, she was able to pay extra attention to what was going on. Add to this the fact that the family was sitting at the only table in the restaurant where she could have held up a sign without the boys parents noticing.
See something, say something . . save someone.
I've got a couple return guests to this spot. And they're on the same team! First up is Kyrie Irving, who decided to return to the Brooklyn Nets this week. That's nice of him, considering he's making north of 30 million cheeseburgers to ball when the mood strikes. In his return to the team this week, he dropped a cool thirty seven points . . but his team lost anyways. To the woebegone Cleveland Cavaliers, no less. Maybe it's just a blip, and maybe it's the universe telling Brooklyn that this whole "Three Grows in Brooklyn" super-team idea isn't going to work as smoothly as they envisioned it might.
And to Kyrie's new running mate, James Harden, I say thank you. Because this guy provides quality entertainment on and off the court. The above image shows the pre-trade James Harden on the right with the post-trade Harden on the left. The story goes that he wore a fat suit to get out of Houston. Nutri-system called, they want their prop back!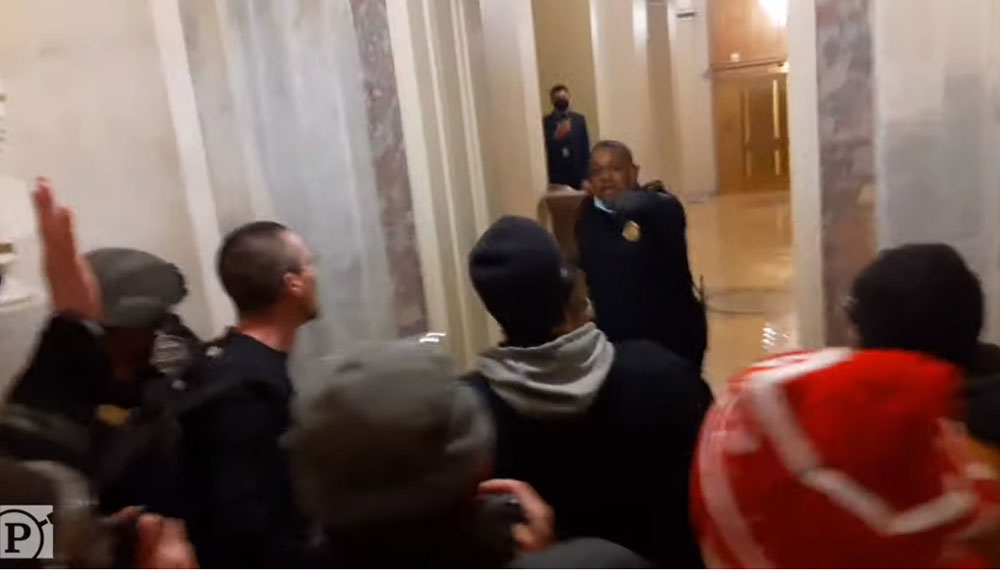 I've always been of the opinion that in the darkest of times, there is light. It's impossible to see in the immediate aftermath, but it's always there. And so it is with Eugene Goodman, who escorted Kamala Harris to the Presidential inauguration ceremony on Wednesday in his new role as acting Deputy House Sergeant at Arms.
During the capitol riots two weeks earlier, it was Goodman who single-handedly steered an angry mob away from the Senate chamber. In the last days of an administration that talked about greatness while providing little in the way of it, Goodman taught us all how it's done. He stood in front of rioters and directed them his way. As a member of the Capitol police, the man took the badge he wore to its most literal and courageous outcome.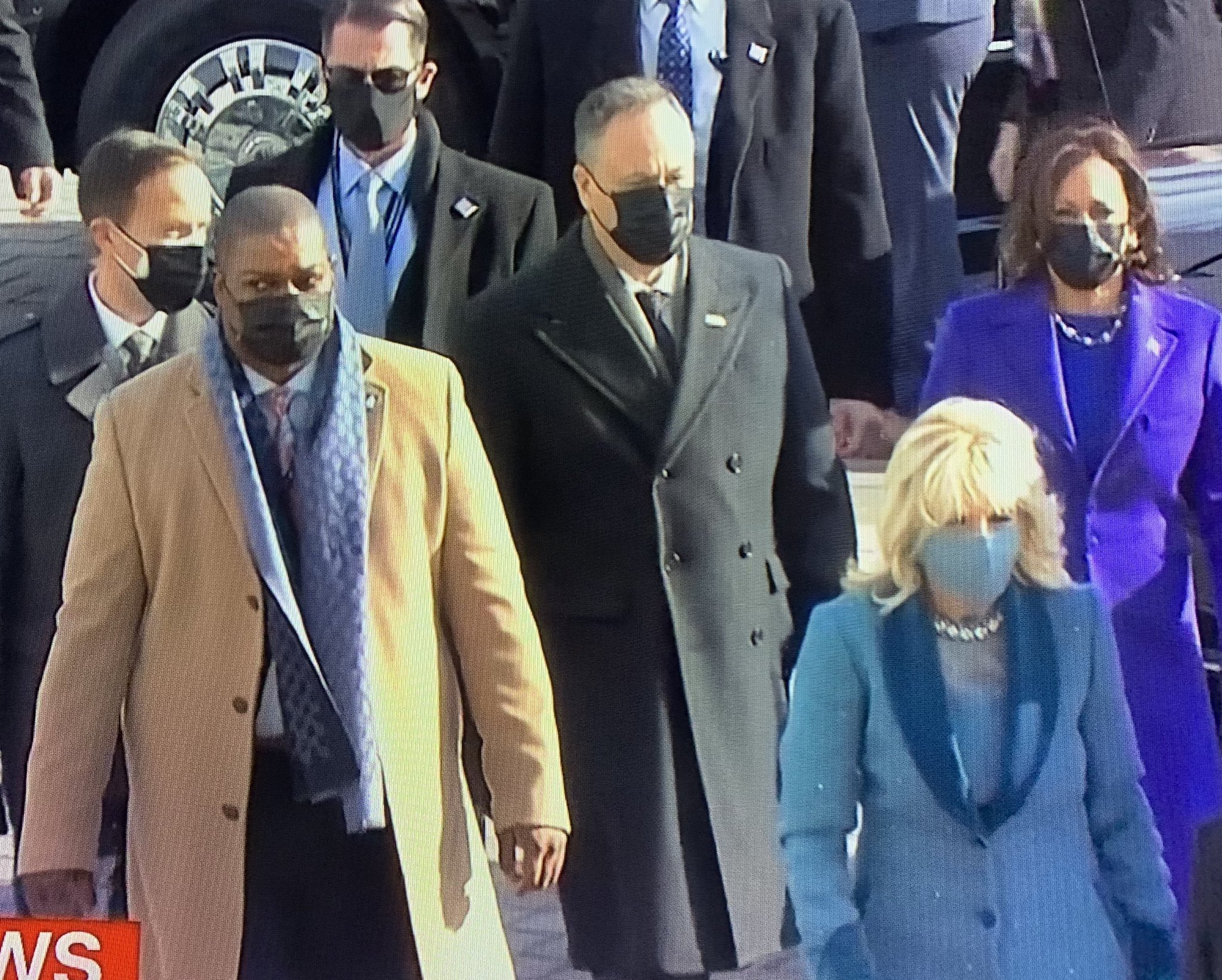 Making America great doesn't happen with haughty campaign slogans. A nation will never see its best self if it spends all of its time standing in front of a mirror. And it sure as hell isn't going to happen by pledging a blind obedience to our past. Democracy isn't about a single person or party, it's about the will of a people to stand for something. Together. So maybe this is the time in our nation's history where we stop crying about all the things we aren't and start building on the many great things we are.
And when the darkness comes, be the light.