Welcome to Friday, better known as Heroes Of The Week in these parts. And this week Imma be covering the good, the not so good and the downright ugly. But as happens every week, I'll figure out a way to leave you smiling. After all, we're more than a month removed from 2020 and yet, we're still feeling the residual effects of that forgettable year. So yanno, smiles work wonders.
Let's get to this week's roster . . .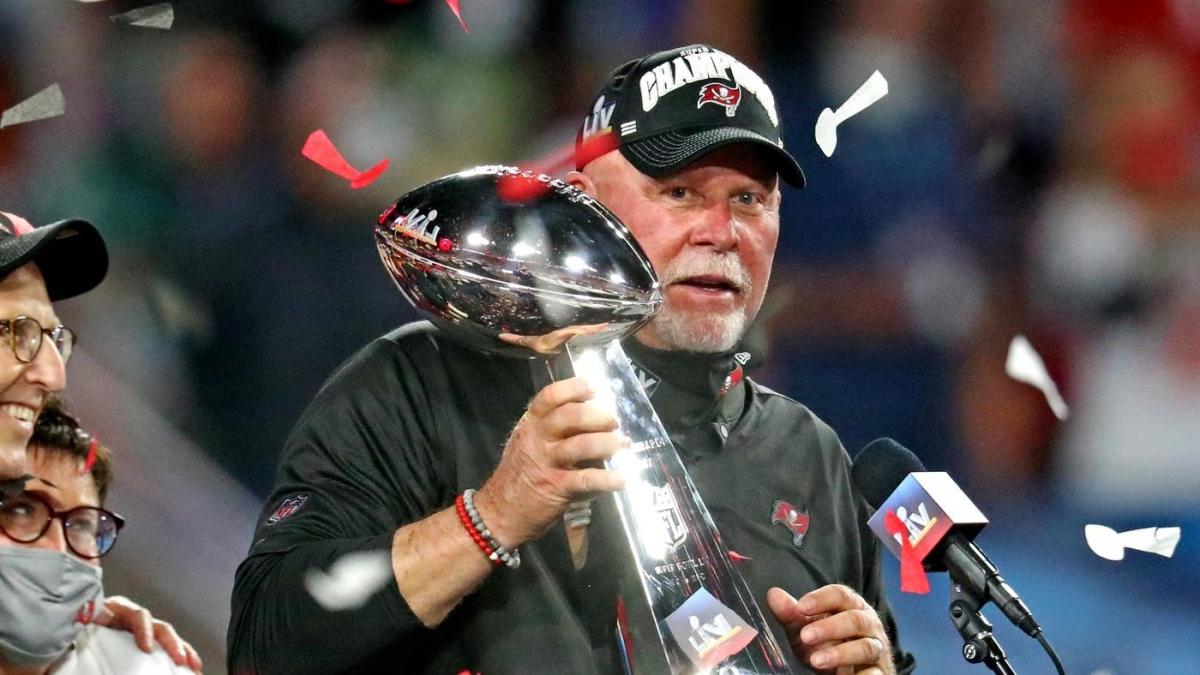 I begin with a shout out to Bruce Arians, who became the oldest head coach to win the Super Bowl at the age of sixty-eight. Arians is a football lifer who has paid his dues, first with the Colts and later with the Arizona Cardinals. He's been able to keep pace in an ever changing sport, while at the same time providing the model for diversity on his coaching staff. In a copy-cat league, maybe the competition should be paying closer attention to how Arians does his business, because it works.
I tell you what, the more MLB looks to change the game, the more they end up screwing it up even more. All this jazz about pitch clocks and three batter minimums skips class on the plain simple fact that the game has sold its soul to network money. Not to mention, the fundamentals have been pushed aside in favor of exit velocity while starting pitchers are no longer allowed to finish what they started, even when it makes sense for skip to let them be. And now there's an article out of SI that talks about how the baseball Rob Manfred insisted wasn't juiced for all these years? Very well might have been juiced. Bud Selig's predecessor seems content to break what didn't need fixing in the first place. What a shame.
Big thank you to Eilene over at Myricopia for this next story. After commenting on last week's Heroes post, she mentioned Karen Zink, a nurse practitioner friend of hers from Durango, Colorado. The Founder of Southwest Women's Health Associates, Zink reached out to the San Juan Basin Public Health Department to find out what their game plan was for vaccinating the community. When she was told there wasn't one, she took action.
As Eilene says, " . . . she (Zink) stepped up and volunteered. She called on a hundred volunteers she knows and got the whole thing up and running."
This is why we do Fridays here the way we do them. So that we can learn about special human beings like Karen Zink, whose decades long service to her community has left a positive imprint on so many of her neighbors. Eilene happens to be one of those neighbors, and she inspires me with her ability to cull lessons from history. She's a genealogist par excellence, who's got a bead on the past and the present.
When I tell you that Fridays are special because of you peeps? I really mean it.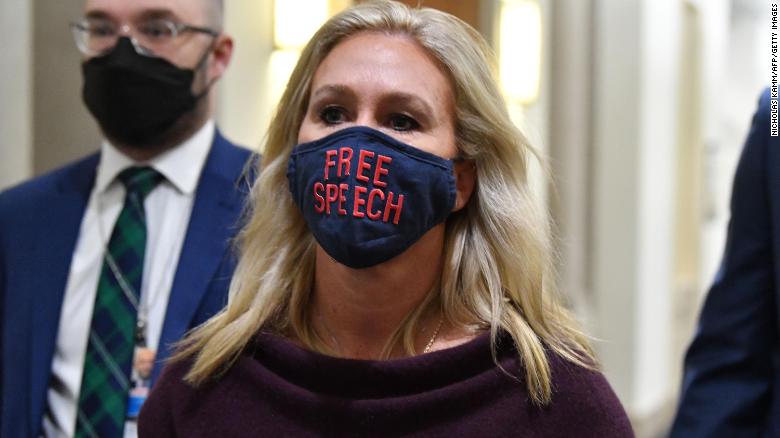 From the sublime to the ridiculous we go. And yes, of course I mean Marjorie Taylor Greene. The representative out of Georgia's 14th congressional district is Exhibit A as to why that middle ground the Boss spoke of in that kitschy Jeep commercial feels like a fairy tale. Since taking office, Greene has gone on an apology tour, well . . sort of. Actually, she comes off sounding like a sixteen year old who just had her phone taken away. Here's a slice . . .
"I never once said any of the things that I am being accused of today during my campaign. I never said any of these things since I have been elected for Congress. These were words of the past and these things do not represent me. They do not represent my district and they do not represent my values."
Okay, let's unpack this shit. She's being disingenuous by utilizing chronology over accountability. Maybe she didn't say that the Parkland and Las Vegas shootings were "staged" during her campaign or since she's been elected to Congress. But it doesn't change the fact she did say these things. She was front and center when social media chatter moved from vitriolic to dangerous: She was on board with the idea that former President Barack Obama should be hanged. And she was plenty fine with the idea of taking out House Speaker Nancy Pelosi with a bullet to the head.
Now she wants us to believe it was the evils of social media that made her do it. Amazing how these zealots talk such a good game about accountability . . until it comes time to be accountable. Greene's ignorance didn't happen in a vacuum. She's got plenty of fans who, like her do, not give a blessed fuck about the middle.
Let's remember this every time we vote.
The antidote to backwards thinking and self serving service comes from the realization that there are more people in this country who are intent on moving forward. They're not stapled to the past, back inside a time when greatness was defined in a wholly different prism.
That's where the kids come in.
The AmeriCorps' National Civilian Community Corps is all about giving back. They've got teams set up across the country; providing support to testing sites, assisting in the implementation of wildfire management strategies, building houses and distributing food to those in need.
Wilhemina Solley is one of those kids. She says the pride she feels in being able to make a positive difference in the lives of others is what drives her.
"It was so rewarding to talk to homeowners and know that because of the work I was doing, they are going to be safer and more protected from wildfires. I know that this is an experience I will take with me for the rest of my life . . . Being able to step up and help places that really need it has been such a gratifying way to take a year that would otherwise have been staying at home, and make it a life-changing experience," Solley says.
They'll graduate in July after completion of a series of long-term service projects. And when they make their way out into the world, it will be with a perspective that extends far beyond their own backyards. Their constituency just so happens to be anyone and everyone who needs a helping hand. Because they have come to understand that representing people isn't about narrow minded narratives, it's about providing the greater good to the greatest many.
All of them.