The way things are going, I could devote every single Friday to another mass shooting story. And every single Friday would be filled with stories of the dead and promises by our elected officials to dishonor their memories by sticking with the status quo. So this week, no snarky intro and no superhero images leading us into the next episode and no tune to send us into the weekend. The void seems an apt one, all things considered.
And so it goes . . .
I've got a double dose of knuckleheadedness (Merriam Webster won't accept this word, so I tucked it into my Fridays). This one is made possible by NBA superstar Kevin Durant and actor Michael Rappaport. The Brooklyn Nets small forward has a penchant for being overly sensitive to criticism, which is a seriously weak trait for a high profile athlete. Enter Rapaport, who tossed some trash in KD's direction which resulted in an unfortunate return on this wasted investment. So the actor decided to dish up Durant's reply for public consumption and yeah, these are grown ass men we're talking about here. They're a double play combination of dumb meeting dumber. Grow up fellas!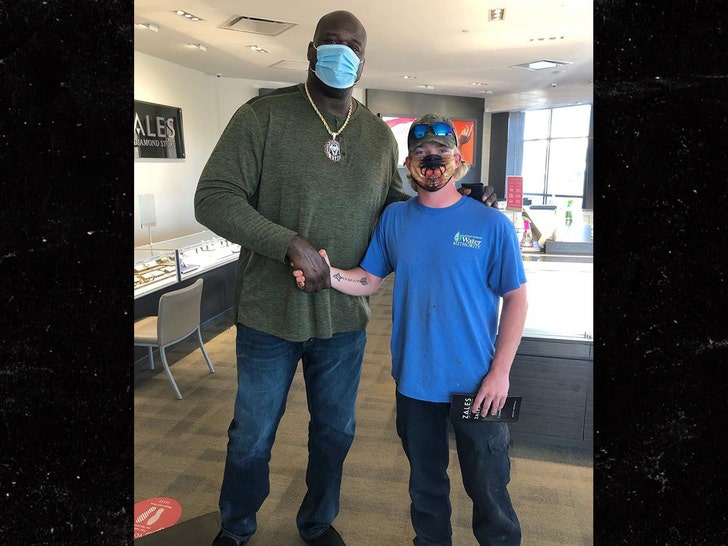 If I was providing a title to this next story, it would be Brother Can You Spare A Diamond?. Because that's what Shaquille O' Neal did recently for a young man in a jewelry store in McDonough, Georgia. The customer was inquiring as to how much he still owed on a ring purchase and when O'Neal overheard the conversation, he pulled out his credit card and settled up. Shaq's take is he's just looking to help people out in any way he can. All he really cares about is making people smile, and the big guy does it on a regular basis. The dude brings a whole new meaning to the term 'World Champion'.
Speaking of growing up, Matt Gaetz doesn't get the nod this week either. Fuck that guy . . let him stew in our green room for at least another week. After the last story, three would most definitely be a clown. I mean, a crowd. Both!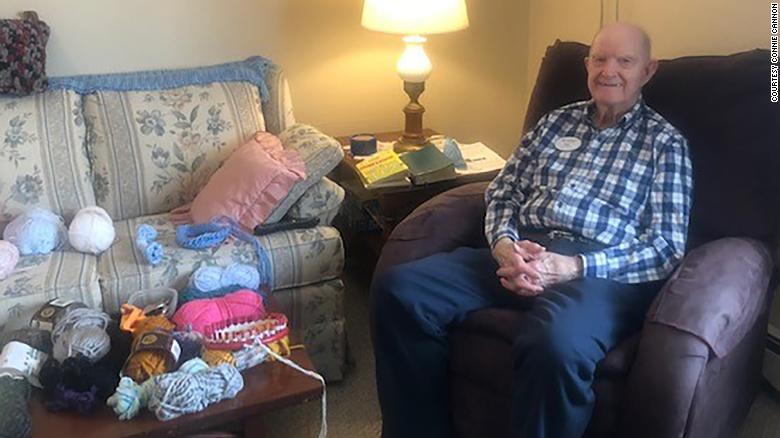 Instead, Imma turn this ride around and hit the Up button. Tom Cornish, a 96 year old WWII veteran, has never stopped giving back to the country he loves. The former Navy man and native Minnesotan has devoted his life to volunteerism, which is something he shared with his wife Marvel until her passing. Last year, Tom's daughter gifted him a hat knitting kit and it might as well have been a light bulb sent courtesy of the universe. Because Cornish, he hatched a plan right from the get. Knitting has been a long time hobby, and so he took the kit and re-gifted it . . in the very best way. Last year he donated 400 handmade hats, and he's still going.  Cornish says he takes pride in the fact "other people are getting something out of my labor. It's better than playing cards or looking out the window."
His window is open, to the whole wide world.
I've already made it known LaVar Burton is my answer to the question as to who should replace Alex Trebek as host of Jeopardy!. That said, I gotta admit, Green Bay Packer QB Aaron Rodgers is a natural in his own right. But this is ALL about the response a contestant gave in the final round last week. Scott Shewfelt was at a loss for the answer so he decided to troll Rodgers by writing "Who wanted to kick that field goal?", which referred to the Packers ill fated decision to put Rodgers on the sideline and settle for three points in a season ending loss. The quarterback has been openly critical of the decision ever since, but he took the jab in stride on this night. It was fun to watch.
This understated episode finds its way home by way of Las Vegas. The Las Vegas Community Healing Garden was grown on the site of one of the worst mass shootings in the history of this country. On October 1st, 2017, a gunman opened fire on a crowd of concert goers during the Route 91 Harvest Festival, killing 58 and injuring 489 more.
The next day, a sketch on a cocktail napkin became the blueprint for an idea. To make a garden out of the site in honor of the lost. By late afternoon, the plan was set in place and by the end of the week, the project was completed. So the next time someone tells you nothing can be done about the gun crisis in this country, take note of what was accomplished inside of basically four days time.
Community organizations, small business owners and volunteers of all ages came together and brought life back to a place that had lost so much of it. A "Tree of Life" was donated by Siegfried and Roy. 58 more trees were donated in honor of each life that had been stolen on that October night. There is a Remembrance Wall, painted rocks with the names of the lost, flowers, pictures and other mementoes placed on the grounds in their memory.
There's a garden in Las Vegas where the lost have a name, and it's testament to what can be done when people come together for the greater good. Because nothing will change until we recognize that so much has to change. We owe it to the countless thousands of souls whose voices have been lost to the madness and we owe it to our children.
We have to give tomorrow a chance.