Move over Wonder Woman, you got company.
Eight year old Lily Bumpus of San Bernardino, California is a cancer survivor . . and if you're having a meh day, just take that in for a moment. Eight years old and a cancer survivor. That there is perspective on the meh-est of days, don't you think?
Lily was born with Ewing sarcoma, a rare form of bone cancer. She began receiving adult treatments for the disease at the age of three months old and has been cancer-free for the past seven years,. She's been a warrior for those who fight this horrible thing ever since her feet started moving forward.
As a Girl Scout, she made it her goal to sell 5,000 boxes of cookies, with a portion of the proceeds going to her fellow warriors. And then things started rolling, and she upped that estimate to 20,000 boxes as a result, which she also scaled with ease. Her final tally? 32,484 boxes of girl scout cookies.
I'm thinking the Justice League best make room for another warrior princess.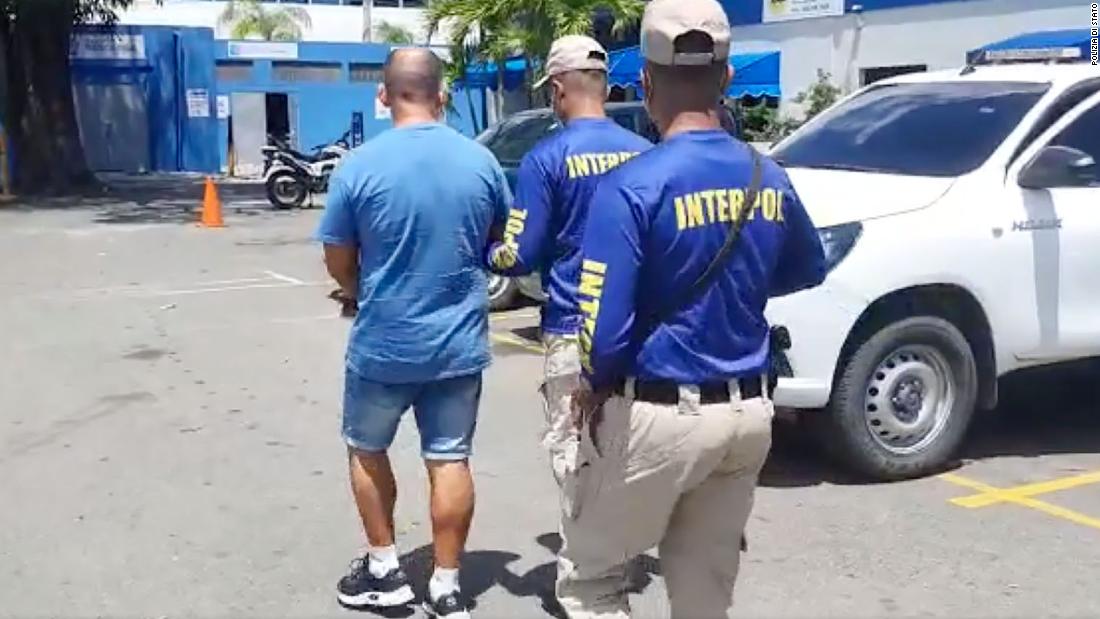 Marc Feren Claude Biart is carrying around a severely overcomplicated name, but that's not why he made my zero list this week. Biart is a good fella . . as in, he's a goodfella. As in, he takes some nostra with his cosa . . but that's not why he made my zero list either. Hey, I have a soft spot in my heart for wise guys. No, he's here on account of having blown his cover whilst on the lam. Boss Biart was hiding out in the Dominican Republic, sipping on gin and juice and living an otherwise clusterfuck-free life . . but that wasn't enough for the guy. Nope. His love of Italian cuisine inspired him to start his own YouTube cooking channel . . and while he was careful to hide his notorious drug smuggling mug, he wasn't so careful about his distinctive body art . . and that's what got him nabbed.
John Gotti called . . he wants his mafia back.
I feel like I'm forgetting someone. Like . . some asshole I was supposed to rail on this week. First name Matt, last name . . whatever derogatory term you feel like using. But I can't quite place him . . just yet.
Marjy Stagmeier knew she wanted to be a landlord when she was all of eleven years old. The inspiration came to her after being crowned Monopoly champion of her sixth grade class. But really, it's the game of life where she has done her finest work in the years since.
After graduating from college, the Georgia native began investing in affordable rental communities. She recognized that many of her tenants were in need of social services, so she founded a non-profit that provided on-site services to those families. Her goal was to make sure her tenants could not only afford their monthly rents, but that they would be able to save up enough for the next step: Home ownership.
Even at below market rates, some tenants were struggling to make ends meet. So it was a stroke of good fortune that she crossed paths with Bill and Melinda Gates and Matthew Desmond, the Pulitzer Prize winning author of Evicted. The thing about good luck? You gotta be working your way in its direction in order to cross its path. The meeting was a revelation, inspiring her to build a resource network for these families.
When COVID-19 made matters worse, Stagmeier's non-profit- Star C- launched a GoFundMe campaign to the tune of $50,000. And got it. Oh . wait . .  there's more. Cobb County got wind of her efforts and donated $1.5 million of their federal stimulus funding. Other municipalities followed suit and as a result, more than $9 million dollars has been raised. The monies will help more than 3,000 families avoid eviction.
And here we are, with yet another story about how a complicated patchwork of business and government was somehow able to come together and get something done. Something really, really worth getting done. Just like that.
This is what winning looks like.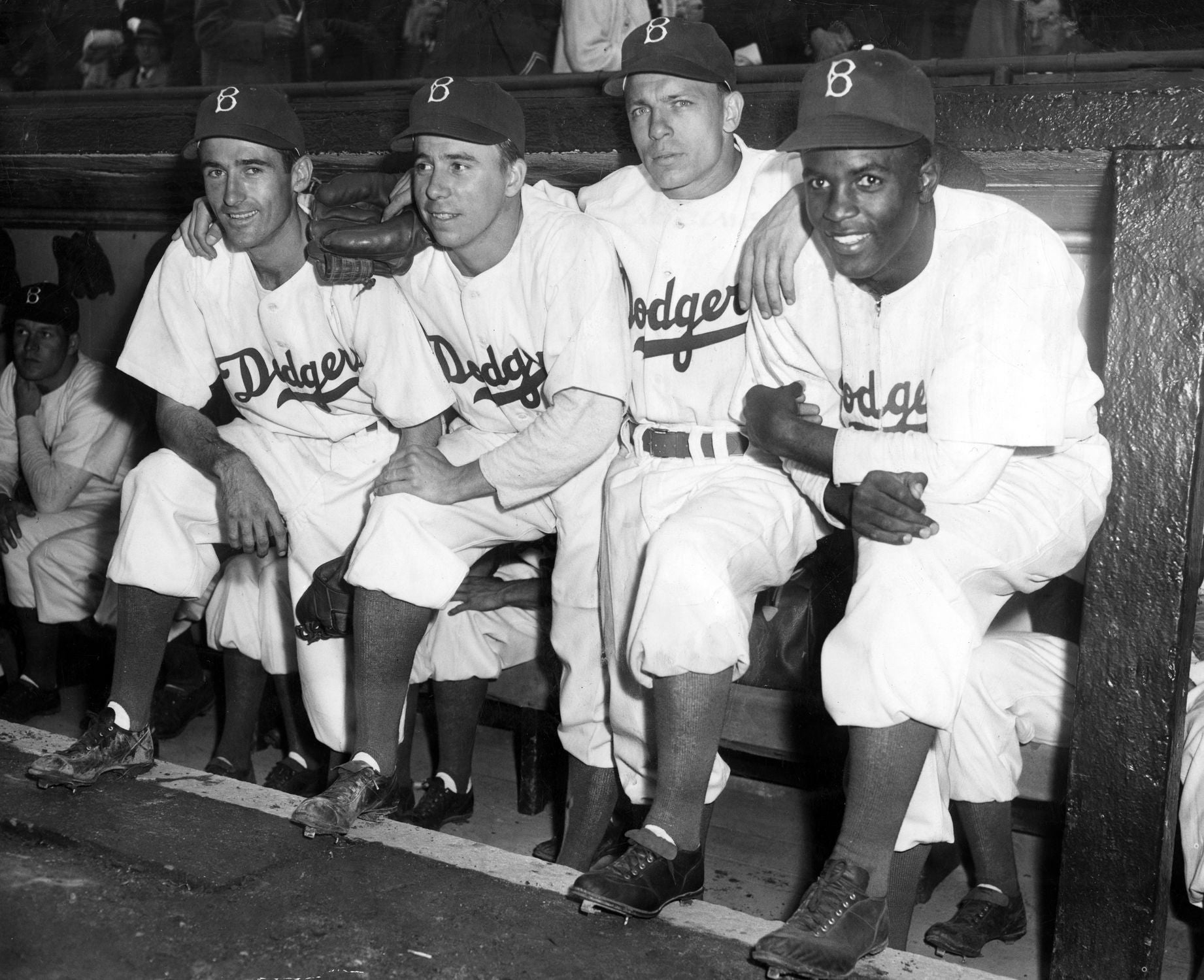 I am wrapping up this week's episode with a love letter to a great American hero. A man whose value was felt far beyond the fields of play, and whose courage helped push the civil rights movement to the forefront in this country. Decades before the moon landing, Jackie Roosevelt Robinson took his one giant leap for mankind.
Yesterday marked the seventy-fourth anniversary of Robinson breaking the color barrier of Major League Baseball. On April 15th, 1947, he stepped onto the hard green grass of Ebbets Field against the Boston Braves. Only 26,623 fans showed up to witness history, but I'm willing to bet millions more would claim to have been there as time went on. Such was the impact Jackie possessed by taking up the challenge handed him by Brooklyn Dodgers general manager Branch Rickey.
Born to a family of sharecroppers, his parents gave him a middle name that paid homage to former President Theodore Roosevelt. And it was as if that simple gesture forged a mystical alignment whose spirit prevailed on our better angels. They raised a son who would take on the centuries old establishment of racial division. Because Jackie Robinson's boundless courage didn't simply open up baseball to men of color, it provided a wake up call to the country.
Almost three-quarters of a century removed from that day, it feels as if we have lost our way and in so doing that we've done a disservice to the memory of this great man. We have become a tale of two countries, rife with margins whose roots do not give a whit about fairness and equality.
It's fair to doubt the road ahead, but it would be a mistake to stop walking it. Because adversity doesn't lessen the impact of our steps, it only serves to strengthen them. Jackie taught us that. He didn't quit when teams padlocked their gates when his minor league club- the Montreal Royals- came to town. He didn't give up when his own teammates refused to play with him, or when his own fans screamed hateful epitaphs at him. And when writers referred to this man who served as a lieutenant in the U.S. Army as the enemy, he didn't stop jogging out to second base.
He will always be our true north.