A Czechoslovakian woman lights a candle at Prague Castle to commemorate the almost 30,000 lives lost to the coronavirus. (Courtesy: The Atlantic)
We dredge too much of our existence in possessive terminology that inevitably collapses into a scrum of agitated verbs. After which we grab a side and hunker down to fight for an idea called ownership. Thing is, for almost fourteen billion years, this cosmic fastball got along just fine without us. So as much as we like to believe we own the joint, the only thing we really own is our ability to find our place inside it.
It's what I think about when I look at all those candles. Because I can't dismiss those lights as someone else from somewhere else. What I see is the pain, struggle and the strength to overcome that we all share. Every someone from every someplace . . everywhere.
Let's get to Friday . . .
Oh! Canada? . . . The Toronto Maple Leafs and the Montreal Canadiens got their postseason puck on last night, for the first time since . . are you sitting down? The Carter administration. Those dynastic Habs swept the Leafs in '79 on their way to their fourth Stanley Cup of the Scotty Bowman era. And while Bob Gainey and Guy LaFleur and Ken Dryden ain't walking through that door, for one night, the Habs awakened the echoes.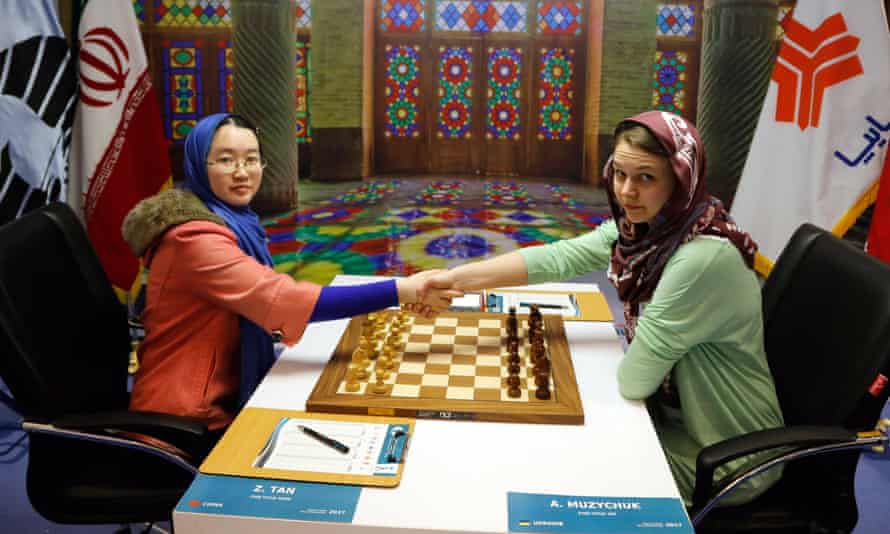 The Queen's Gambit: (Hat tip to the lovely Dale for this one) Anna Muzychuk of Ukraine reached the summit of the chess world back in 2017 when she won the top spot in two disciplines of the game; Rapid, where each player gets 15 minutes to complete their moves and Blitz, where players get 10. She had realized her lifelong dream of becoming a grandmaster at the age of thirty-one.
And then she gave it all away.
Muzychuck ceded her world titles when she decided to boycott the Women's World Speed Chess Championship that was to be held in Saudi Arabia. At the time, she spoke of how she refused to be treated like a "secondary creature" in a country that is still playing catchup with the rest of the world when it comes to their treatment of women. When given the chance for fame and fortune, she chose her principles instead.
That's one hell of a checkmate.
The Great White Nope: If you're searching for the antonym for backbone, look no further than the GOP. Yes, for the second week in a row, the party about nothing has scored a spot in my lineup. You can thank Mitch McConnell for this entry, since he's the voice that is looking to put the kibosh on a bill that would establish a commission to investigate the events of January 6th. His argument is that investigations are currently ongoing and so the commission's work would be duplicative. Okay fine, but would he feel the same way if the insurrectionists had looked and voted differently? Just asking . .
This kindness thing really does matter: Imma dish up a before and after pic for this next story, because it goes to show just how far a kindness can travel. And this particular random act of kindness was provided by a man named Ian. He was walking along, minding his own business when he came upon Natalie Fernando attempting to calm her autistic child Rudy, and not having very much luck doing so. Mom and kid love to take walks along the water, but kid ain't so crazy about the return trip. And on this day, he wasn't having it, which resulted in a meltdown. Which soon resulted in nasty stares by passersby who haven't a clue as to what mother and child go through on a daily basis.
Enter the man named Ian, who didn't hesitate to communicate with Rudy. I mean, the guy really wasn't sure it was going to work but he knew the try was a damn sight better than simply walking by. So he lay on the ground and Rudy . . he listened. No words needed to be exchanged, because in that moment, kindness was speaking.
The "After" image speaks to what happens when you take a breath and consider what someone else might be going through. Imagine how much good we can create if we stopped thinking about ourselves for a moment. If we stopped feeling inconvenienced by someone who harshes our mellow, and instead considered that maybe they never get to feel that kind of mellow at all.
The best chances involve kindness.
My final story for this Friday episode comes to us courtesy of Eilene at Myricopia, and it  involves geologist David A. Johnston.
Johnston devoted his life to the study of volcanoes, but his legacy goes far beyond that. He believed it was his duty to put himself at risk if it meant protecting the public from natural disasters. It was thanks to the tireless efforts of Johnston and his peers that authorities closed Mount St. Helens to the public ahead of the eruption, saving thousands of lives in the process.
As was one of the lead scientists for the United States Geological Survey monitoring team, he was manning an observation post six miles away from the mouth of Mount St. Helens on the morning of May 18th, 1980 when the volcano erupted. His was the first radio transmission of the eruption. They would be his last words, after which this brilliant mind was stolen away, his body never found.
David never got to tell his grandkids what it was like to be there on that day when Mount St. Helens erupted because he was busy making sure that others would get to tell that story to their grandkids. His bravery is the kind of gift humanity does not deserve, but also must never forget. Because it's his legacy that feeds our will, to be better and to do better. And forty-one years removed from the day he was lost, his footprints still resound.
He was thirty-years old.