It's almost the weekend, and with temps soaring across the country, we're going to take it nice and easy this week. I was going to title this episode as the "Big Chill Edition" but I was afraid it would be mistaken for an '80's Movie Trivia post. Which, believe it or not, is not my wheelhouse. Nice and easy? Is.
Let's get to our lineup . . . .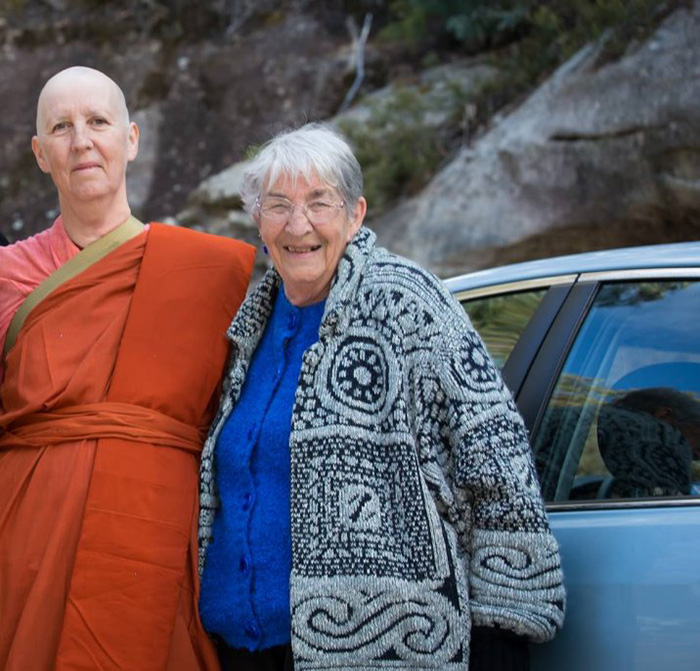 We storm out of the gates this Friday morning with a story dialed up by the lovely Dale. It's about a Buddhist daughter and the mother who taught her the most important lesson of all; the one that teaches us how the act of giving replenishes the soul.
It happened when these two decided to sell Joanna Lavelle's mobility scooter since the ninety-year old mom is homebound these days. And so it was that she got into a conversation with an elderly gentleman who just so happened to be in the market for, you guessed it . . a mobility scooter.
Lavelle just so happens to be a lousy saleswoman, because when she had a chance to close the deal, she let him off the hook . . by giving it to him. Free of charge. Because sometimes the oldest lessons really are the best ones. And this was one . . with everything.
In honor of the 91st MLB All-Star Game, Imma dish up a traditional double-header of a Yea and a Not So Much. I'll begin with the latter, which came in the form of those putrid All-Star uniforms that resembled something out of a beer league softball game. Players and fans were in agreement that the uniforms were a bad idea. The sport's mid-summer classic has long been revered for allowing its players to wear their own uniforms, which creates a beautiful mosaic of unique threads. So of course the MLB, once again, had to play like the other leagues rather than embrace what makes it different from all the rest. How lame.
Thank the baseball Gods for Shohei Ohtani, who made history by becoming the first All-Star to be tabbed as both a starting pitcher and a position player in the same game. While he went hitless as the American League's leadoff hitter, he did get the win by tossing a perfect first inning. And big props to AL skipper Kevin Cash (I can't believe I'm giving props to the Rays here) for understanding the moment and giving Shohei the starting nod.
Cincy "Beach Walks" Angle makes it back to Friday with a story about family and friends, and how Gloria Settelmayer of Goshen Township, Ohio has merged the two in a very special way. Four years ago, her sister-in-law Peggy made the decision to be her surrogate when it had become painfully clear that Gloria would not be able to have another child. It was a selfless act that is being repeated, this time with her friend Amanda Greenberg. While Gloria and her husband were discussing what to do with their frozen embryos, Amanda made the decision easy.
"You know I'll carry a baby for you, right?" Greenberg said.
Just like that. Because when people think beyond the constraints of their own little universe, whole new worlds are born. Just ask Gloria Settelmayer. She knows.
We put a bow on this puppy with a love story about a man and his dog. (With yet another HT to Dale for the get).
Brayden Morton from British, Columbia would do anything for his Shar-Pei named Darla, and he proved it recently when she was taken from their home. The frantic dog papa was on social media within minutes, sharing the details of this dognapping, which was shared more than 30,000 times. He also posted a $5,000 reward.
And then he received a call that changed everything. The woman was crying and panicked and it didn't take long for Brayden to realize she had taken Darla. He reassured her that all he wanted was the safe return of his dog, and so they met up in a parking lot where Brayden was re-united with Darla. She confessed that she had stolen her with a friend in order to collect the reward money to buy drugs.
Morton is a recovering addict who has been clean and sober since May of 2015, so rather than anger, he brought understanding. He offered to pay for her rehab treatment. And while that outcome is still being worked out, there's even more to this story.
When he met with a tipster who had given him information on another suspect, he learned that the man was homeless. So Brayden paid for a week's stay at a hotel and when he posted about it on social media, the homeless man was gifted another week's stay at that hotel, and a job to boot.
You wouldn't blame Morton for being bitter, but it doesn't matter because he's not. He chose hugs over hate, and in a world where it seems as if we have an overabundance of the latter, how can you not love that?
"I would say honestly, more than anything… it was exactly what I needed in my life at that point in time. Those people helped me immensely. [They] really warmed my heart and humbled me," Morton said. "I'm just as grateful for those two relationships that I made in this whole ordeal and I'm happy that I was able to meet [them]."
When you slow the world down, the lessons are everywhere.