In this week's "Four Letter Beasts and Where to Find Them", I mentioned the heroic exploits of the San Diego Padres. And here's why. Because when all manner of really bad shit was going down outside Nationals Park in Washington D.C., which resulted in three people being shot, the visiting team was making certain that every fan inside the stadium would make it home.
One minute, the details of a baseball game were all that mattered and the next, people were running for their lives. So Padres stars Manny Machado and Fernando Tatis led them into the visitors dugout, where they would find shelter from an attack.
"The situation changed immediately," Tatis told reporters. "There's no longer players, fans. Everybody's just people, just human beings out there."
Padres manager Jayce Tingler says he couldn't be any more proud of his guys, and with good reason. Because while it's really easy to whittle these athletes down until they achieve the dimension of a baseball card, humanity still counts most of all. And in the darkest of moments, they weren't playing a baseball game thousands of miles from home.
They were home.
As with many great ideas, when Finnish and Norwegian artists Riitta Ikonen and Karoline Hjorth collaborated on a conceptual photography project, they had no blessed clue as to the path it would lead them on. Titled "Eyes as Big as Plates", it was to be an intepretation of traditional Nordic folklore.
What had begun as a way of fleshing out regional mythology soon turned into something much bolder and far reaching than that. To quote the American philosopher Yogi Berra, when they hit the fork in the road, they took it.
The project is going on ten years now, and it has taken the artists from the United States to Japan, and all points in between. They work with seniors- farmers, artists, plumbers, academics, opera singers, housewives and zoologists-, "dressing" them as sculptural elements of nature. They work with the elderly in order to show us how our cultures have pushed them aside, to our detriment.
It is an immersive exploration that merges fantasy with reality, creating magical translations in the landscapes. The intent is to highlight how vital our living histories are to future generations, and that we shouldn't dismiss the lessons we can learn. And the fact that they transform the earth into a rendering whose celebration is knee-high to a grasshopper's moon walk? That's just bonus round.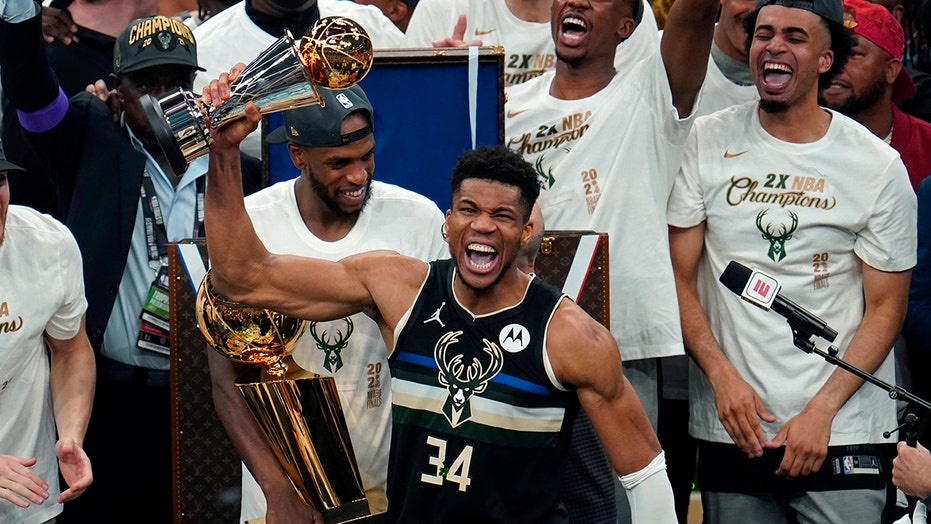 All this talk about heart and home ain't gonna be complete until I give a shout out to the Milwaukee Bucks and the other worldly Giannis Antetokounmpo. Their Game 6 win on Tuesday night over the Phoenix Suns clinched the city's first NBA title in fifty years. It also vindicated a decision Giannis made last year when he re-signed with the team that drafted him. In an age where superstars go ring chasing from one zip code to the next, Giannis declared his loyalty to the team that believed in him from the get, and it paid off in the dream scenario. And so while this Miami Heat fan will always wonder what the big guy would've looked like on South Beach, I gotta admit, this story is better. Good for him.
Have you heard the one about two guys walking into a bar? Complete strangers, these two, the one guy confides that he's on dialysis ten hours a night after he went into kidney failure. And get this, the guy he confides in? Offers him a kidney.
Thing is, this isn't a joke . . it actually happened when Mark Scotch, 64, paid a visit to Natchitoches, Louisiana. That's where he crossed paths with Hugh Smith, 56, and learned of Smith's plight. And yes, Scotch let this total stranger know he was all in. But that wasn't that because after the two men were tested, it turned out they were only a thirty percent match.
Tell you what, happy endings ain't easy. But as these two would prove, they're worth chasing, and so the question became, how did Scotch plan on seeing this good deed through? Well, by paying it forward, of course. And so he decided he would donate his kidney to a stranger . . another stranger. Through something called the "Voucher Donor" program, this moved Hugh to the top of the transplant waiting list. And this past February, he got his new kidney. To celebrate, Mark just completed a 1,500 mile bike ride from his home in Madison, Wisconsin to Louisiana in what he dubbed "The Organ Trail". And at the end of that ride, those same two guys met up in that same bar.
And get this, they're the best of friends now.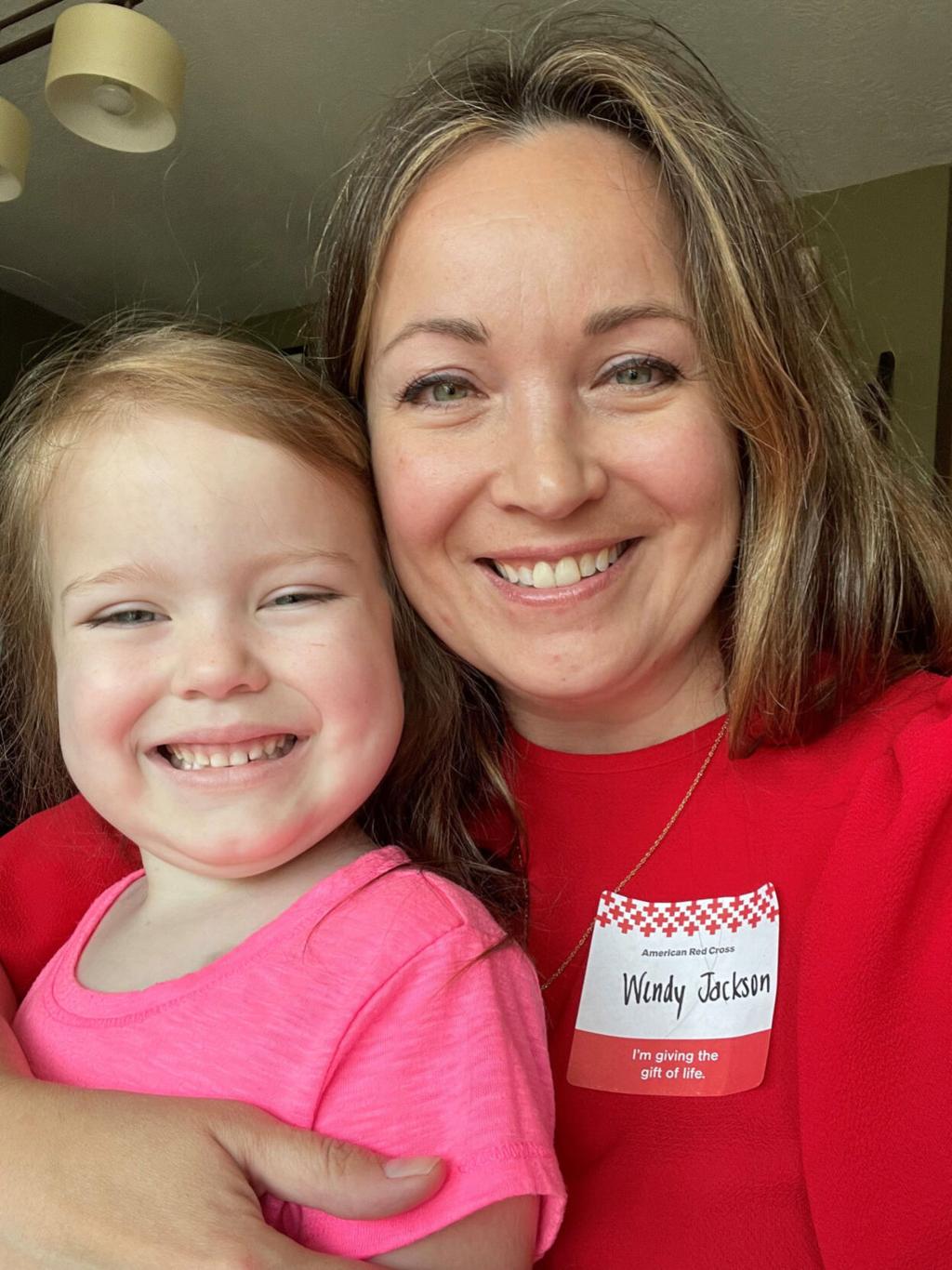 I struggled with this last story, mightily. Because it's incredibly heart wrenching to read about a six-year old girl who is in the fight of her life, and then you find yourself scrolling through images and you're crying without even knowing it. But of course you are, because it doesn't make a damn bit of sense. And so you keep reading, because you have to connect with those smiles . . you have to understand the hope they carry with them, and why.
Violet Jackson is six-years old and she has the kind of smile that could talk the sun into working overtime. Just last month she was diagnosed with B-cell acute lymphoblastic leukemia. She has been undergoing treatments at Omaha's Children's Hospital, where she receives blood and platelets to feed her body since the chemotherapy stunts her blood cell production.
"I was thankful the blood was available for Violet when she needed it," said Violet's mother, Wendy. "And I wanted to pay that gift forward, so I scheduled my blood donation."
This inspired Violet's sister Eden to organize a blood drive, and the timing couldn't have been more vital, seeing as how blood banks across the country have been running on empty since the pandemic. It wasn't long before big sister had reached goal .  and then kept right on going.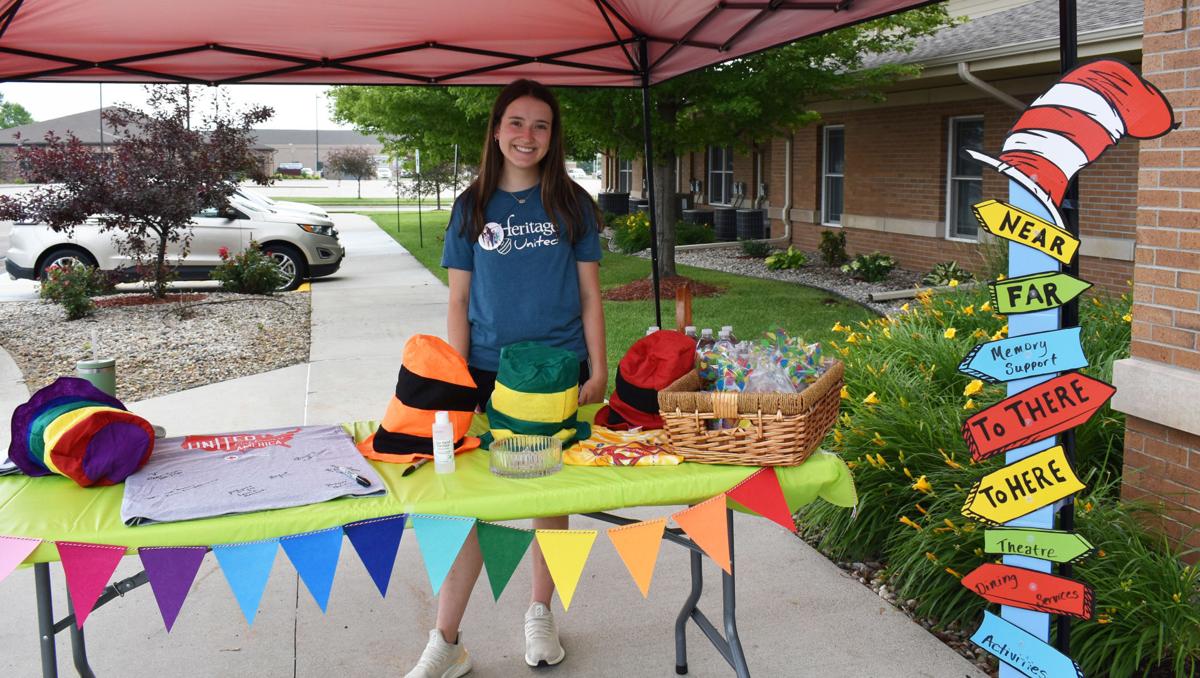 When you come to the end of the story, you pray there is a new beginning and that all those smiles will have been prelude to a dinner table in the distant future; all those same faces, having written chapters of a book that just keeps getting better with time. Their smiles the only evidence of the fight they once shared. Their lives a passage from the long ago pen of Dylan Thomas, come to life once more.
They caught and sang the sun in flight.