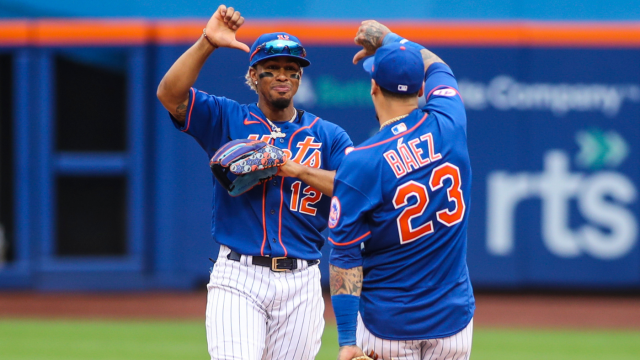 There was a time when people showed their lack of hip by spewing antiquated proclamations meant to denounce the impetuous qualities of progress. Old timers castigated the kids of my generation for not schlepping through five feet of snow for miles just to get to school. We didn't dare complain during a heatwave, because to do so meant we had to endure stories about a time when houses were nothing more than giant microwave ovens. Our parents took every opportunity to tell us how lucky we were to have playtime, since their lives consisted of chores, working odd jobs and avoiding polio.
Us kids didn't get it, probably because we were too cool for old school. As Generation Xers, we got high on Tang, we got educated by Schoolhouse Rock and we got religion via 8-track players that ushered in an audacious expansion of music delivery systems. We were iconoclasts, leading a rebellion against an establishment yearning for a return to the days of Ike and Holy Hours and the Jitterbug.
We dreamed of third-parties, we gloried in the solidarity of the pet rock and we became soul proprietors of the Hustle. Not only did we make nerds relevant, we made them giants of industry. And it was during this glorious time that spanned the Beatles to Bon Jovi, where swagger was redefined. From the protagonist hegemony of John Wayne to the proletarian movement of Charles Bronson to Clint Eastwood, who obtained the patent.
Swagger wasn't something you stuck a hashtag on. Simply put, if you had swagger it meant you walked your talk. You got shit done. You didn't brag about having swagger, because to do so meant you most certainly didn't have any. And so here I am, wondering what the hell the current generation has done to a venerated principle? Shit. these days all you need is some provocatively placed body art and an Instagram page to rate.
Which brings me to the present day New York Mets. As things stand, they are the baseball equivalent of the pet rock; a 200 million dollar paperweight with no definable purpose. They head into today's action with a record of 63-67, 7.5 games out of first place and 7 games out of the wild card.
In all fairness, they have dealt with the injury bug in 2021. In more fairness, so have the San Francisco Giants and Chicago White Sox; and that hasn't prevented them from staying atop their respective divisions. Injuries and bad luck happen to every club . . every season. Nobody gets a mulligan just because the baseball gods decided to piss on their chances. You either overcome or you get to stepping on your Christmas shopping.
Now, the Mets are a team I have a soft spot for thanks to my grandfather, who loved his whiskey and his baseball with the very same passion. I predicted the Mets would win their division this season because they had a roster I happened to dig on. They've got some swagger to them, sure, but up till a couple weeks ago it wasn't getting in the way of the results on the field.
In early July, Pete Alonzo was defending his Home Run Derby crown, the team was talking up moves to bolster their playoff lineup and they were in first place, hell bent on stealing back the town from the Yankees. Today? They're buried under two also ran football teams on the sports page depth chart.
In no uncertain terms, they have shit the bed, going 8-19 in August as they fight for their playoff lives. And hey . . whatever, that's why the baseball season is an unforgiving crucible. I have zero problem with a club that falls short of expectations, seeing as how it happens to more than half the league.
What I have a problem with is when swagger meets stupid, and it happened this weekend when several players mutinied against booing fans by introducing a "thumbs down celebration" during their 9-4 win against the Nationals. Javy Baez is the ringleader of this clueless rebellion. While supremely talented, he also can't be bothered to run out ground balls or hit the other way and God forbid his manager ever asked him to bunt. Baez is a feast or famine player who glories in home runs and shrugs off his many strikeouts. The Mets weren't ignorant to his tone-deaf game when they acquired him from the Cubs at the trade deadline. Maybe they hoped for better, but thus far, Javy has lived down to his one trick pony act. Meanwhile, shortstop Francisco Lindor, who inked a $341 million dollar contract in the spring, probably has Steve Cohen wishing he had bought the Tampa Bay Rays instead.
I realize it's a thankless game and so I didn't have an issue with the less than stellar results, until they broke out their inane celebration on Sunday. After which Baez talked about how the booing makes him feel bad, while in the very same breath saying it doesn't really get to him. Hence, an orchestrated attempt by Baez, Lindor and Kevin Pillar to exact revenge on a fan base that is paying stupid money for even stupider results. But wait, there's more! (Or less, depending on how you look at it). Hours after Baez and Lindor explained how the thumbs down gesture was their way of booing the fans, Pillar sent out a tweet telling fans not to read anything into it.
You cannot make this shit up.
The good news for Mets fans is that there is a month of baseball left to be played. That also happens to be the bad news. And no, booing the club ain't making things any better, but it's not making things worse either, no matter what a few players might think. Because last time I looked, the Hall of Fame is filled with players who heard their fair share of boos and somehow prevailed.
I wish the Mets well but I'm dubious, seeing as how some of their best players are more intent on choreographing rebuttals to all that booing than actually working on the fundamentals. This Shakespearean tragedy of a baseball team is a sad reminder that swagger has become the domain of posers. Hell, in my day we would never have booed these guys.
We would have stayed home instead.